Call of Duty
Warzone Developer Says Sniper Rifles Secretly Received a Buff in Iron Trials '84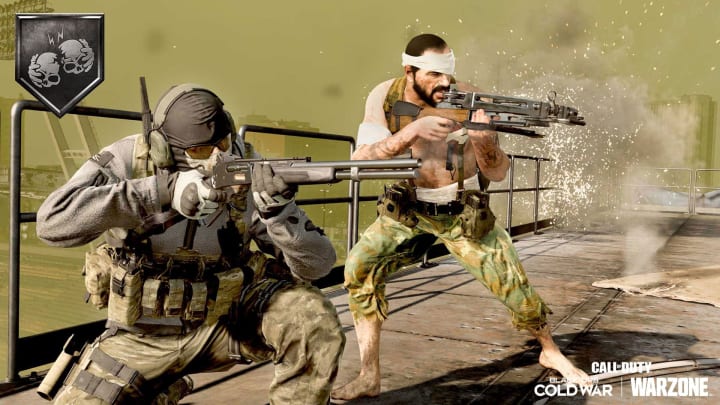 A Raven Software developer says sniper rifles received a silent buff to its headshot damage in Warzone's Iron Trials '84. / Photo courtesy of Activision
Sniper rifles have been buffed in the new Warzone LTM, Iron Trials '84, a Raven Software developer confirmed Thursday.
Activision and Raven Software have had an increased focus with their Warzone LTMs in Season Five Reloaded, as seen with the debut of Clash to the return of Armored Royale. What's become perhaps the highlight of the midseason update, however, has been the introduction of the Iron Trials '84 mode, which seems to have also quietly buffed sniper rifles for those able to hit their shots.
On Sept. 16, u/bob1689321 posted a thread on the r/CODWarzone Subreddit describing how Iron Trials '84 has quickly become a fan favorite of theirs. Among bringing up points about the slower TTK to the Specialist Bonus being able to found in Supply Drops, however, they also mentioned that they felt that sniper rifles were less effective in the mode due to the increased base player health.
A Redditor by the username of r/UltraContrarian replied as well to bring up the unknown state of snipers in the mode.
"Not sure how I feel about this," UltraContrarian wrote. "The buffed health I feel they could have left the damage at 250 for head shots, maybe they did and I haven't realized. If that's the case then love it, especially with downs inside 30m."
Soon enough, the official Raven Software Reddit account replied, confirming that the likes of the Swiss K31 and Kar98k weren't nerfed in the mode, but instead actually buffed.
With most players in the comment section soon replying to the official account stating their adoration for the new mode, hopefully there will be some more dev replies and clarification comments from Raven on Reddit moving forward.
For more on Call of Duty: Warzone, feel free to check out our coverage of the Sept. 15 update's full patch notes.