Call of Duty
Warzone Fans Find Secret Room in Fortune's Keep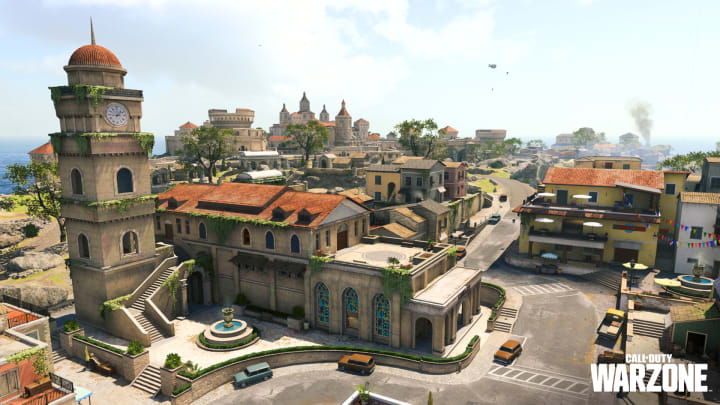 Activision
One Warzone player has stumbled across a secret room hidden in Fortune's Keep. Here's how to find it.
Call of Duty loves hiding secrets and easter eggs in their games, and Warzone has never been an exception. Season 4's Fortune Keep map quickly became a popular destination, thanks in part to its many hidden secrets waiting to be discovered. One player took to Reddit to to show how they accidentally stumbled across one of Fortune Keep's secrets — a hidden room concealed behind an unsuspecting dartboard.
User Brad_Clitt posted a video to r/CODWarzone, with steps to show other players how to find it:
"In the town, near the buy station closest to the graveyard, there's a two story building. It over looks the little fountain/plaza area. If you throw a knife at the dartboard and hit the bullseye it opens up a secret room," the post read.
The player was just messing around in the early game and happened to unlock the room. Of course, there's likely a few YouTubers or players that have also managed to open up this secret room already, but Brad_Clitt's video will likely help point a few more players in the right direction.
With the release of Warzone 2 just on the horizon, players will no doubt be racing to be among the first to uncover the secrets of the new map. Warzone 2 is set to release on Nov. 16, 2022.