Call of Duty
Warzone Gulag Entry Tokens Announced in Classified Arms Reloaded Update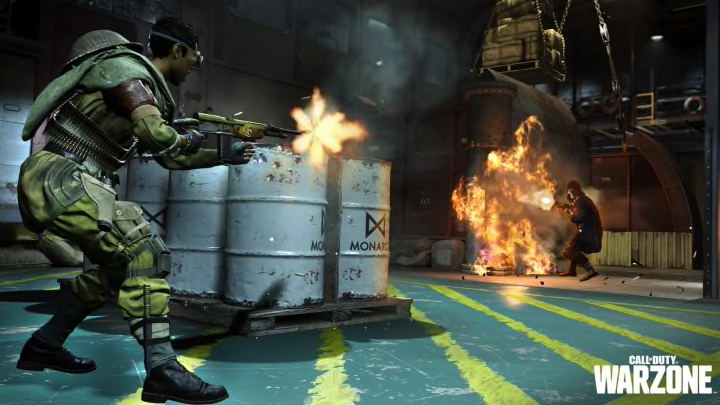 Gulag Entry tokens are new additions to Call of Duty: Warzone as part of the new Classified Arms Reloaded mid-season update / Photo Courtesy of Activision/Raven Software
Gulag Entry tokens are new additions to Call of Duty: Warzone as part of the new Classified Arms Reloaded mid-season update. These tokens allow for players to have another chance at the Gulag mid-way through a Warzone match if they've already had one Gulag match.
Warzone Gulag Entry Tokens Announced in Classified Arms Reloaded Update
These tokens will be available to pick up around Warzone following the new Warzone update set to go live on May 25. Developed by Raven, this token brandishes the infamous post-death symbol and binds to your Operator on pickup. Only one can be carried at a time, and if one is picked up or kept after the Gulag is closed, you'll receive Cash compensation for holding one. The amount of cash you'll earn is still unknown, but that question should be answered this Wednesday when the update goes live.
If you perish while holding a Gulag Entry Token, you will be sent back to the Gulag rather than needing to be bought back or be eliminated from the game. Then it's like your first death all over again: fight in a duel against another player to survive and redeploy.
Their locations and spawn rate have yet to be revealed, however, they will likely be very difficult to find around the map due to the value they bring. Be prepared to fight multiple enemies at once trying to get these second-chance tokens.