Call of Duty
Warzone Hackers Are Using Unreleased Zombie Dark Aether Camos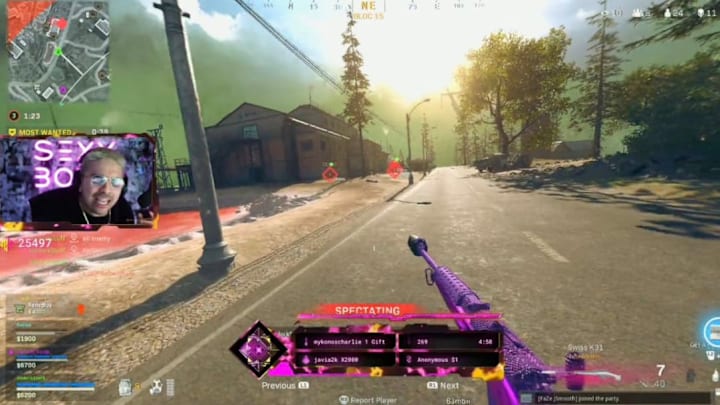 Photo courtesy of Raven Software
Warzone hackers are notoriously ruining the game, and it doesn't look like it's ending anytime soon. Streamers are leaving in droves as players deal with new hacks every day and now it seems hackers can get unreleased skins.
Warzone pro Repullze was only streaming for about an hour before he faced a ridiculous hack. The enemy player wasn't aim locking or even aiming down sight. They would simply hip spray and the bullets would fly off and find enemy players in sight.
Warzone Hackers Are Using Unreleased Zombie Dark Aether Camos
The hack is so strong, they don't even have to aim. The bullets will find the target. You can then notice, that the hacker has an unreleased skin. The skin has been datamined, so the hackers do have access to it, but this has to be a first of certain hacks giving players a chance at using the skin early. This just goes to show the hackers have no fear of retaliation. No one is trying to hide anything, even running around with skins.
YouTuber JGOD even tweeted out a photo of Repullze's stream, teasing the fact that hackers can get the skins before the developers can. This is definitely not a good place for Warzone.