Warzone Juggernaut Royale: Everything You Need to Know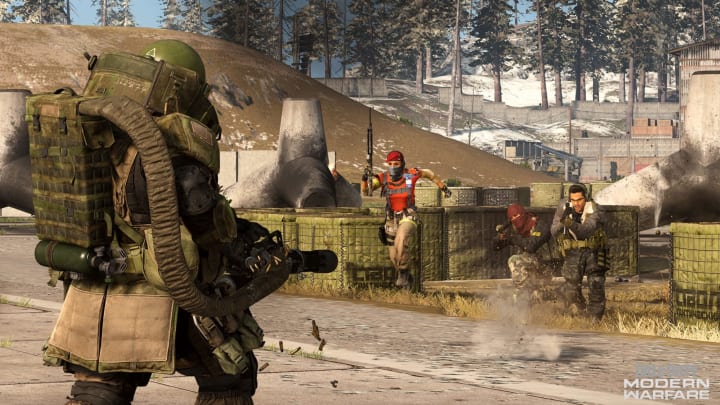 Warzone Juggernaut Royale is a new game mode that went live with the Season 4 Reloaded update Monday. / Photo by Activision/Infinity Ward
Warzone Juggernaut Royale is a new game mode that was announced with the Season 4 Reloaded update Monday.
Warzone is undoubtedly the biggest title in the Call of Duty series to date, with millions of people playing every day. It went live back in March, possibly as Activision's attempt to rival Fortnite for battle royale dominance.
Warzone Juggernaut Royale: Everything You Need to Know
Juggernaut Royale was announced in the Activision blog for the Season 4 Reloaded update which goes live June 30. This game mode features a new piece of equipment that all players will enjoy.
In Juggernaut Royale mode, one airdropped care package will contain the Juggernaut suit, which is massive, heavily-protected body armor with a mini-gun attached. There can only be one Juggernaut at a time, so a new care package with the equipment won't drop until the original Juggernaut is put in the Gulag.
Infinity Ward didn't get into specifics about how much of a boost the Juggernaut suit will give players, but it's probably not as much as many are anticipating. If the suit is basically indestructible, whoever has it would win every time and there wouldn't even be a point of playing Warzone anymore.
Players should check out the other new reveals from the Season 4 Reloaded update, including the new 200 player lobby, Supply Run Contracts and the Spotter Scope.