Warzone M4A1 Attachments: Best Optic in Slot to Use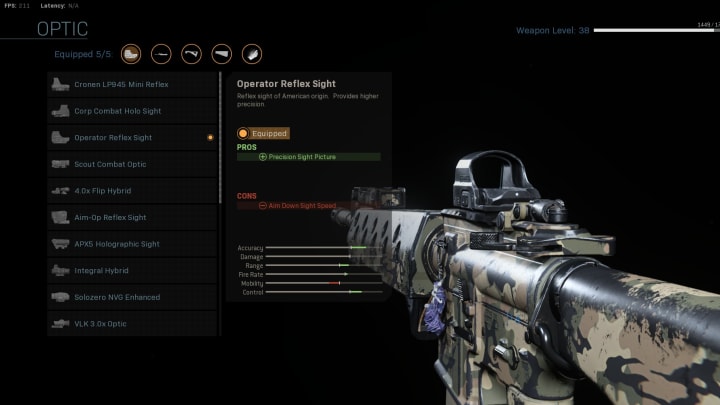 Warzone M4A1 attachments vary from player to player. / Photo Courtesy of Infinity Ward
Warzone M4A1 attachments vary from player to player. The Optic is a popular attachment because it provides added precision to players who may find the iron sights difficult to use.
Here is a list of the best Optics in slot to use for your M4A1 in Call of Duty: Warzone.
Warzone M4A1 Attachments: Best Optic in Slot to Use
THERMAL HYBRID
The best Hybrid for Warzone is the Thermal Hybrid. The Hybrid provides a 3.25x Thermal scope with a side-mounting reflex sight to toggle thermal imaging with the press of a button. It'll take a few games to get used to, but once you start to get the hang of it, this sight is perfect for Warzone because it is very forgiving for all engagement types. The magnified Thermal makes long-range engagements easier to see while the Reflex sight is great for short to medium range combat.
REFLEX SIGHTS
If you prefer a single Optic, go with the Operator Reflex Sight or the G.I. Mini Reflex. The Operator Reflex Sight provides higher precision at the expense of your Aim Down Sight Speed, but that's the same with almost every sight you equip. The G.I. Mini Reflex Optic features a wide, thin frame for an unobstructed sight picture great for almost any situation you may encounter in Warzone.
Check out our other M4A1 attachment guides for Warzone: