Warzone March 24 Patch Notes Reveal Armaguerra 43 Nerf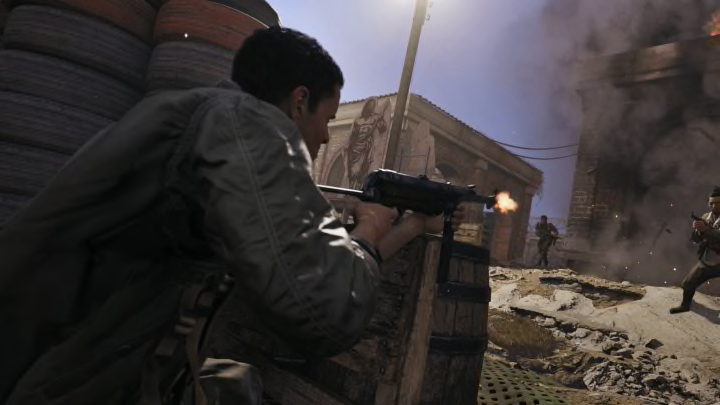 Warzone's March 24 patch corrected an overpowered weapon and attachment combination. / Photo courtesy of Activision
Patch notes for Warzone's March 24 hotfix show Raven Software was forced to fix a bug that gave the Armaguerra 43, the latest weapon to be added to the game, a huge damage boost when using a particular attachment.
Raven added the Armaguerra 43 (VG) to Warzone in the Season 2 Reloaded mid-season update that hit live servers Wednesday. The submachine gun was pitched as a close range terror with a very high fire rate. Naturally, players attempted to boost the weapon's magazine capacity to take full advantage of that fire rate. This led to the discovery that the Russian Mags attachment applied a global 10% damage increase to the gun — a significant boost.
"The .30 round mags incorrectly went live with both an increase in damage globally and a decrease in locational damage for the head, neck, and upper torso," Raven wrote in the patch notes. "Only the decrease is intentional and as such, this update removes the flat 10% damage increase provided by the mag.
"The power of this attachment primarily comes from the increased fire rate it provides the already lightning-fast Armaguerra. We'll be monitoring its performance along with all other smaller magazines due to the change to core health and will make further adjustments as necessary."
The update also fixed Combat Shield (VG) coverage and changed icon visibility. See the full list of changes below.
Warzone March 24 Patch Notes
Armaguerra 43 (VG) .30 Russian Mag global damage bonus removed.
Combat Shield (VG) now properly covers a Players head when equipped.
Icon visibility has been increased from 400m to 600m.