Warzone March 9 Update Makes New Vargo 52 S-Tier Worthy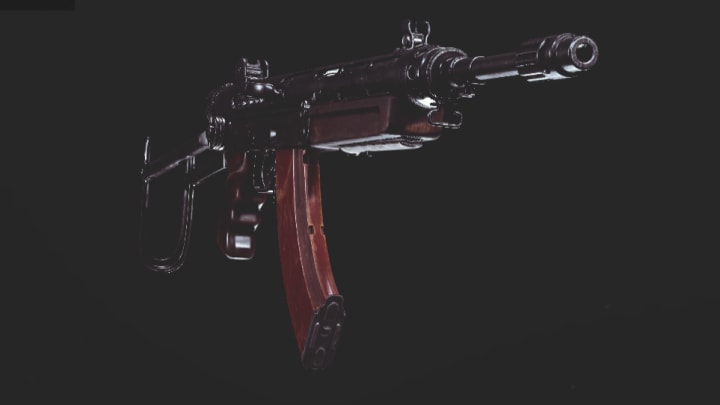 Now fixed, the Vargo 52 assault rifle appears to be one of the best guns in Call of Duty: Warzone Pacific Season Two. / Image courtesy of Ralston Dacanay, Activision
Raven Software has released their latest update for Call of Duty: Warzone Pacific in Season Two, fixing a host of bugs including those related to Weapon Perks and the all-new Vargo 52 assault rifle.
Here's a breakdown of the March 9 patch notes for Call of Duty: Warzone Pacific Season 2.
Here is the official change Raven have now made to the Black Ops Cold War's Vargo 52:
Fixed an issue causing the Vargo 52 (BOCW) to not refill ammunition after reloading
Judging by the nature of this bug, it seems things are all systems go for the game's latest assault rifle to enter the meta.
Upon early testing from content creators such as JGOD, it appears the Vargo 52 is similar to other Black Ops Cold War assault rifles such as the FARA 83 and XM4, but even better than them in that mid-to-long range.
Additionally, it seems Raven also fixed another major bug in which players were able to "retain Weapon Perks from a previous Loadout," so things should be back to normal in that regard.
Here are the rest of the patch notes Raven included in their March 9 Warzone update:
Fixed an issue causing the Nebula V Bomb to prevent the use of other elements including Killstreaks, Vehicles, and Equipment
Fixed an issue causing deployment of the Nebula V Bomb to be interrupted if another Player started to deploy one as well
Fixed an issue causing visual overexposure while using the Krewe Leader Blueprint
Fixed an issue causing Halima's Operator Unlock requirements to not display correctly