Warzone November 2020 Shotgun Tier List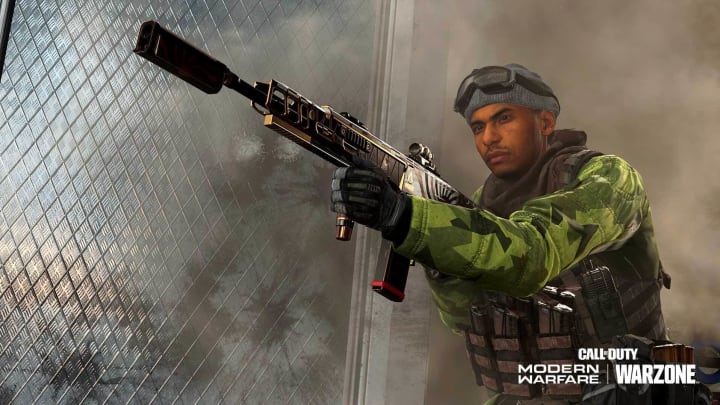 This Warzone November 2020 shotgun tier list is here to enlighten more players into giving into the current meta in Verdansk. / Photo courtesy of Infinity Ward
This Warzone November 2020 shotgun tier list is here to enlighten more players into giving into the current meta in Verdansk.
If you've played enough Call of Duty: Modern Warfare in recent weeks, you should know that going up against a seasoned player who knows how to use a shotgun is not a fun time. Here are the shotguns you should be using to level the playing field.
Warzone November 2020 Shotgun Tier List
S-Tier
Sitting in S-tier are two shotguns that dominate close-ranges in both multiplayer and Warzone. Aside from the MP5, chances are you'll run into someone in a room using an R9-0 Shotgun with Dragon's Breath rounds. When the JAK-12 was first introduced in Season 6, it felt like there was no reason to use any other shotgun in the game. While Infinity Ward has just slightly nerfed the movement and ADS speed of its 20 Round Drum Mags attachment, players can just throw on the Dragon's Breath rounds here as well.
A-Tier
Origin 12 Shotgun
VLK Rogue
Model 680
The three shotguns here are viable, but have simply been outclassed and less popular thanks to the two above. A lot of those who equipped the Model 680 ditched it for the Origin 12 Shotgun, which quickly became a sinking ship for both the JAK-12 and R9-0.
B-Tier
At the bottom of the shotgun hierarchy is the 725, whose days of dominance early on in the lifespan of Modern Warfare are long gone. While the gun is still a pain to run into in multiplayer at times, it's just not practical for Warzone due to its two-shot capacity.