Call of Duty
Warzone Pacific Release Date Information Announced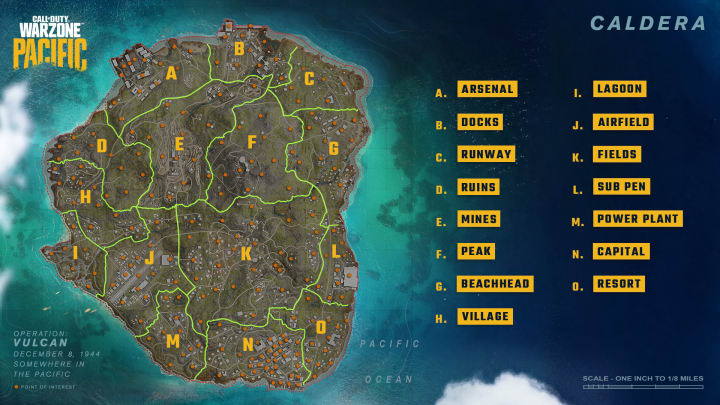 Photo by Activision
Call of Duty: Warzone's newest map is set to release on Dec. 8 for Vanguard owners and Dec. 9 for those who do not own Vanguard yet.
Also, information about Rebirth Island making a return during Season One has also been released.
Warzone Pacific Release Date Information Announced
Information about the release of Warzone's latest map, Caldera, has been announced. Caldera will be released on Dec. 8 for those who own Call of Duty: Vanguard and also on Dec. 9 for everyone who does not own Vanguard yet.
On Dec. 8, anyone who does not own Call of Duty: Vanguard will be able to play Rebirth Island until Caldera is fully released on Dec. 9.
For fans of the Rebirth Island map, you can all be happy as information about Rebirth Island being re-released into Warzone has come out.
Rebirth Island will be placed back into Warzone later on in Season One.
As of now, fans are excited to get their hands on Caldera as a Pacific themed Warzone map is a huge change from Verdansk. Also, many of the teases including a fan-favorite return are enough to get Call of Duty fans ready for the release of the next Warzone season.