Call of Duty
Warzone Pacific Season 1 Caldera Gulag Revealed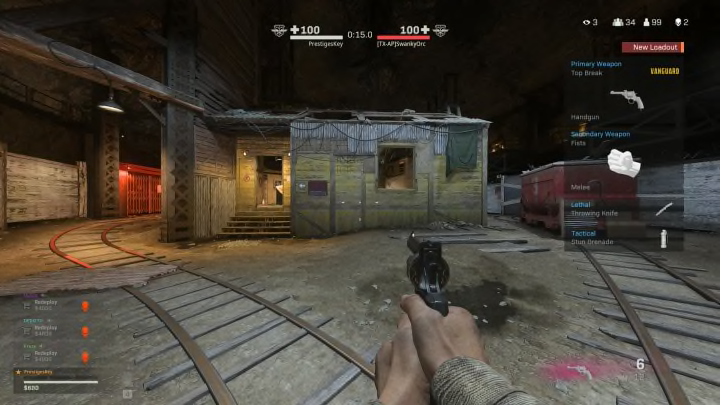 The Warzone Pacific Season 1 Gulag is a completely new experience. / Image courtesy of PrestigeIsKey, Activision
The Warzone Pacific Gulag map for Season 1 has been revealed.
On Monday, a select handful of content creators were given the opportunity to play on the new Warzone Pacific Caldera map early, and in addition to showcasing that players will indeed be able to climb rocks and fly planes, it was also confirmed that the Season 1 Gulag is a completely new experience.
Check out the clip below from content creator Hutch detailing the new Gulag.
Unlike many of the more recent iterations of the Gulag, this new experience is not based on any previously released Call of Duty multiplayer maps such as Standoff or Hijacked.
Tying into the new Gulag cinematic where players who have been defeated in Caldera are thrown down a hole, the first Warzone Pacific Gulag map takes place in an underground mining area.
As far as from a strictly competitive standpoint, the map seems pretty straightforward, with there being three lanes players can push from, including a small room in the middle that can be entered from all four sides.
There definitely seems to be plenty of outplay potential here, with an assortment of aggressive pathways and passive sightlines that could be exploited depending on players' styles of play.
Thus far, Gulag players have been spawned in with SMGs, pistols and throwing knives, which should make for the signature stress-filled chaos that the Gulag's close-range firefights are intended to generate.
Last week, it was also announced that the Gulag has been buffed to give players "more than a second chance at victory."
In addition to allowing players who win a Gulag to drop back in with the weapon — or weapons — and lethal equipment given to them during their deadly duel, they will also respawn in the sky behind the wheel of an airplane.