Warzone Patch Notes Jan.12: Everything You Need to Know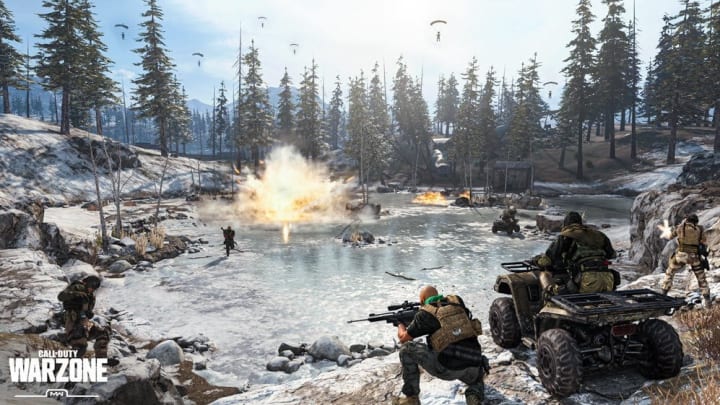 We've got everything you need to know about the Jan. 12 Warzone patch notes.
If there was ever a time that Call of Duty needed to step in and have an update, that time was now in Warzone. The game, as of late, had been plagued by hackers, "pay to win" scandals, and overpowered weapons that had yet to been addressed. But it looks as though some of the main issues have been addressed in the Jan. 12 Warzone update.
Warzone Patch Notes Jan.12: Everything You Need to Know
Out of the gates, they have addressed the blueprint issue with the Gallantry blueprint being dealing more damage than the base version of the Mac-10 even after the original nerf. This led to the conversation as to whether Warzone had become "pay to win."
Next up, the DMR 14 got another nerf after the first one was deemed unacceptable by the Warzone community. In the new update, the bullet penetration has been nerfed from sniper to AR. The damage fall ranges have been decreased, recoil increased, and the headshot damage is reduced. This should make the game much more balanced.
Raven Software also said they have fixed the infinite stim glitch that allowed players to win games from well inside the gas.
The Type 63 also received a nerf with the bullet penetration being reduced from sniper to AR. The damage falloff ranges have also been decreased.
These all are much-needed changes in Verdansk, and hopefully this will make Warzone much more balanced than it has been in previous weeks. Time will tell.