Warzone Player Finds Ridiculously Fast Way to Level Guns in Season 2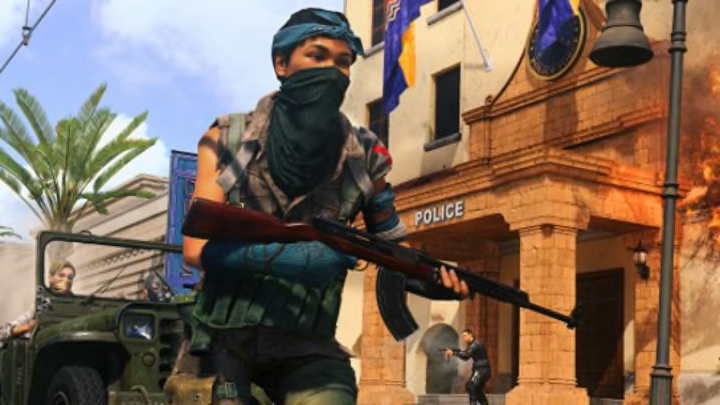 Photo courtesy of Raven Software
Warzone Pacific Season 2 launched on Monday, giving fans some new content and changes to the battle royale. And as with any new season, players will need to level up their weapons to unlock attachments and skins. While some embrace the grind, others are sick of having to do this every season.
That's where Redditor X3FBrian comes in handy.
And as the comments say, use this strategy quickly before Raven Software nerfs this process.
"Like actually lol. COD has so consistently squashed any method we find to level up guns more quickly, when they do shit like add Krampus to the game it feels like no one on staff has ever even heard of reddit, but when we find out a way to make grinding easier it's like they have an entire team on payroll scouring reddit."
It's straightforward enough:
Use double weapon XP
Go in Caldera Clash
Pick up bounties
They go on to explain that you don't even need to kill the target, someone else can eliminate your target and you'll get the experience. In one game, X3FBria went from level one to 23 in a single match and he didn't even fire a bullet.
Others in the thread gave their advice as well, explaining you can have a similar strategy in Plunder. Long story short, if you want to focus on weapon experience, play a game mode, find contracts and focus solely on leveling the weapon. You may have to play more passively than normal when it comes to actual gameplay because the longer you live, the more contracts you can find.