Call of Duty
Warzone Player Spots a Cheater Who Loses Final 1v1 Battle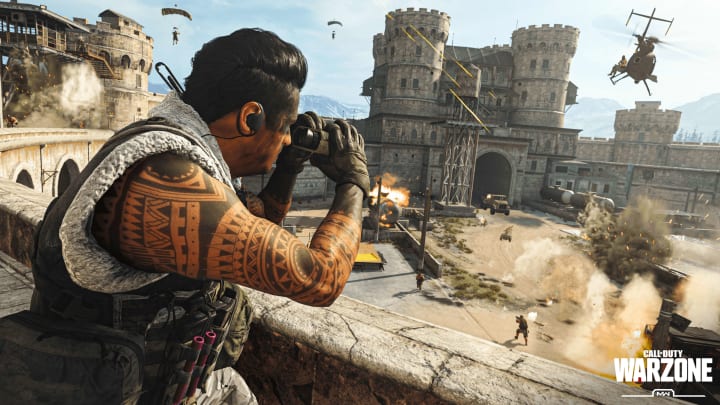 A Warzone player spectates a cheater who goes on to lose a 1v1 battle. / Photo courtesy of Activision
Cheating has plagued multiplayer games since their inception, frequently driving honest players to frustration. Call of Duty: Warzone is no stranger to cheaters, and malicious hacks from aimbots to wallhacks are still prevalent to this day. There are supposed lobbies full of cheaters, as some Warzone players reported that they were shadowbanned and placed into hacker-infested lobbies. As long as cheating remains widespread in the game, players are sure to encounter dishonest players who ruin their multiplayer experience.
Losing to an aimbotter or wallhacker can be a maddening experience, and the uncertainty of whether a player was cheating or not can leave an honest player scratching their head. On the other hand, sometimes players know that they have encountered an aimbotter or wallhacker, and it can be satisfying to see the cheater being defeated when their hacks cannot carry the weight of their poor skill.
Warzone Player Spots a Cheater Who Loses Final 1v1 Battle
Reddit user, "zimrh," spotted a cheater in one of their lobbies, but was amused to see that even hacks could not carry the player to victory. After being downed, zimrh noticed something strange about their opponent's aim while reviewing the killcam. He decided to spectate the player throughout the rest of the match, and after several suspicious kills, came to the conclusion that they were cheating.
Zimrh also noticed that the player's skills were abysmal after seeing them almost die to an overcooked grenade. Perhaps this was the reason why they activated their cheats in the first place.
The cheater eventually reached their final opponent and was set to come out of the match victorious. As it turns out, even their aimbot could not guarantee them a victory, as Warzone hero "Partypat" defeats them in a 1v1. Ironically enough, the cheater's name was "PlzDontCry". For zimrh, it surely must have been satisfying to see justice being served. As he mentions in the clip, "to you, Partypat...we salute you."