Warzone Rumble Removed From Playlist Options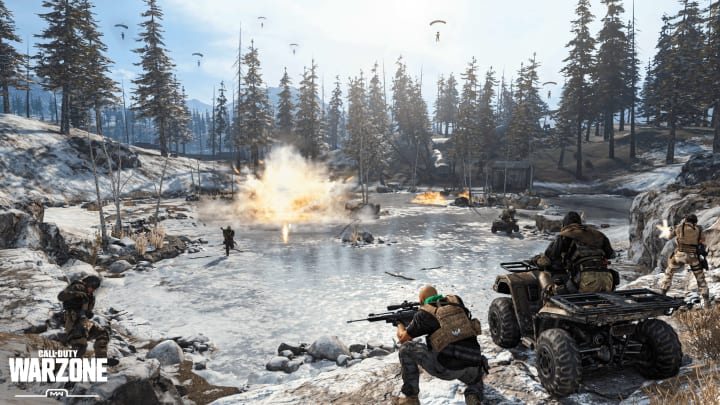 Call of Duty: Warzone Rumble mode has been removed / Activision, Infinity Ward
Call of Duty: Warzone Rumble has been removed after a recent mid-season update went live in late June.
The large-scale 50v50 team-based mode had quickly become a fan favorite among Warzone players. While many similar FPS and player competitive titles have implemented similar modes, it goes without saying that Warzone's Rumble has made a significant impact on its player base. However, upon installing the newest patch and loading into their game, many soon discovered that the mode had vanished.
Warzone Rumble Removed From Playlist Options
Fortunately, there is an explanation to this.
Titles like Warzone tend to have a rotating set or playlist of modes in order to cater to as many fans as possible. Certain modes like Rumble will fall in and out of activity in order to give way to other less popular modes. This way, players who specialize in those modes won't always have to struggle to find teammates.
Activision has not yet confirmed how long they plan to take Rumble out of commission.
In its place, Warzone developers have switched the new 200-player Quads playlist to the forefront of the game's menu. Essentially, instead of two teams, players will now be grouped up into teams of four—meaning there will now be 50 individual groups vying for victory.
Warzone's Rumble mode was first added to the game at the beginning of Season 4 in early June 2020. Though some were upset at first at the new modes' replacement of beloved older modes like Plunder, it quickly settled in to be one of the top favorites among CoD fans.