Call of Duty
Warzone's QA Team are Striking in Protest of Surprise Activision Layoffs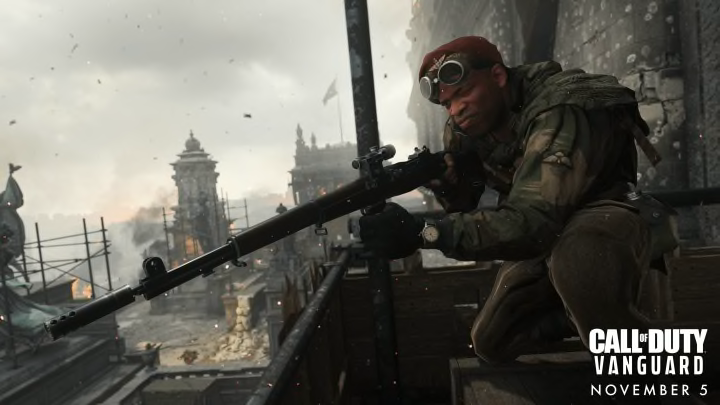 Image courtesy of Activision
With just days to go before Call of Duty: Vanguard is set to integrate into Warzone, many of the battle royale's quality assurance team are striking in protest of the recent surprise layoffs at Activision.
The news comes via Bloomberg reporter Jason Schreier who posted to Twitter that, "Most of a team of around 40 QA testers at Raven Software, which works on Call of Duty Warzone, are walking off the job to protest a sudden layoff that began on Friday. They say they'll be walking out until the layoff is reversed."
A full statement from the QA team was soon posted via CharlieIntel, saying that they want to be offered a full time roll for the amount of work QA involves. The sudden layoffs occurred after the team was reportedly told that "positive departmental changes" were coming, and that a pay restructure could see an increase in wages. Instead, the statement explains that 12 of Raven Software's Quality Assurance testers were "brought into individual meetings and informed that their contracts would be terminated on January 28th."
"These personnel cuts come after five weeks of overtime, and before an anticipated end of year crunch. The QA team, which at this point in time mainly works on Call of Duty: Warzone, so far has been reduced by just over 30%."
The walkout comes just days before Call of Duty: Vanguard is set to integrate into Warzone. With Raven Software mostly leading the charge for Warzone, the absense of QA testers will likely be felt hard during the transition. The team has only listed one demand; that every member of the QA team, including those terminated on Friday, must be offered full time positions.
According to Schreier, Activision has issued the following statement: "We are converting approximately 500 temporary workers to full-time employees in the coming months. Unfortunately, as part of this change, we also have notified 20 temporary workers across studios that their contracts would not be extended."