Warzone Season 4: 5 Things Fans Want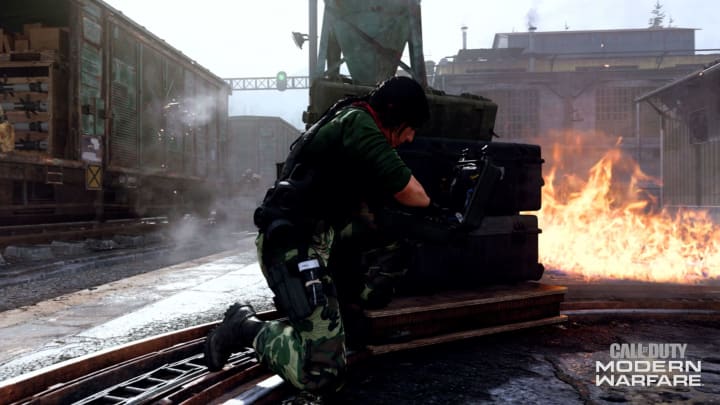 Warzone Season 4 comes out May 26, 2020 / Courtesy of Activision
Call of Duty Warzone Season 4 has a lot of anticipation, and new additions are inevitable, but hopefully fans will see some of their wants making their way into the season. Here are just five things fans want to see coming soon.
Warzone Season 4: 5 Things Fans Want
Hopefully, continuing off the great success that was Season 3 and the game becoming even more popular and players only getting better, Activision will continue to come out with more and more exciting, new content.
But here are five things fans hope to see introduced in the new season.
1.

Duos

Duos have been wanted for a very long time, and the devs have mentioned it in passing and have hinted at its introduction to Warzone in Season 5, but it should be reiterated how much people want to see this playlist entering Warzone. We've seen Solos, Trios, and Quads, it's only about time Duos makes an appearance.
2.

Another Map Option

A few weeks ago, we saw a lot of attention to Urzikstan as a possible new map, and although it was debunked quickly, the thought of a new map was exciting. I don't think people want to lose Verdansk as it's a great map, but if there are enough players to populate both maps, it could be a fun addition.
3.

5-Man Squads?

Why not? More players equals more teammates. More teammates equals more enemies. More enemies equals more action. Action equals fun. The equation is simple and I'm sure it would be plenty of fun.
4.

The Ballistic Knife

Rumors have been going around about the ballistic knife making an appearance in Warzone and it would be a welcome addition. A fan favorite since its debut in the first Black Ops, it would be a fun niche weapon to pick up and mess around with.
5.

An Even Better Battle Pass!

Fans love a good Battle Pass that brings cosmetics and new playable characters to the game. Season 3 had a great one and I imagine Season 4 will be no different but, surely, fans are desperate for this one.

Call of Duty Warzone Season 4 will start May 26 which is not very far away and we'll see then how many of these find their way into the game.