Warzone Season 4: Mercenaries of Fortune Download Size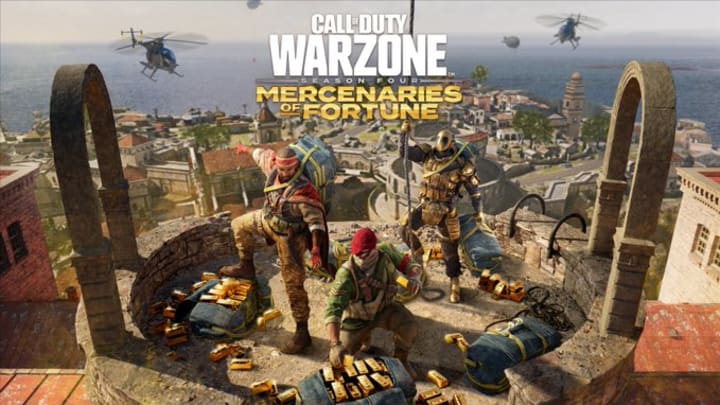 Photo by Activision
Call of Duty: Warzone Season 4: Mercenaries of Fortune is here bringing about a load of changes including a new Resurgence map, Fortune's Keep, new weapons and balance changes.
Mercenaries of Fortune looks to be the biggest update yet to Warzone Pacific. Fortune's Keep and the Caldera updates get all the headlines, but there's more to look forward to including a crossover event with The Terminator teased on the official Call of Duty Twitter account.
As always with a new Call of Duty season, fans are curious how much space the download will take up on their platform of choice and subsequently how long it will take them to download it.
Warzone Season 4: Mercenaries of Fortune Download Size
Here's a list of the update sizes for each platform, per the official patch notes:
PlayStation 5: 21.3 GB
PlayStation 4: 21.3 GB
Xbox Series X/S: 27.2 GB
Xbox One: 27.2 GB
PC (Warzone Only): 23.0 GB
PC (Warzone and Modern Warfare): 26.1 GB
According to the patch notes, "PC users will also need 7.4 GB of additional space on their hard drive for the patch copying process; this is only temporary space that is reclaimed upon completion of the patch installation and is not an additional download."
Activision also notes that the Vanguard download is not necessary if you are just playing Warzone and vice versa.