Call of Duty
Warzone Season 5 Best Long-Range Weapons List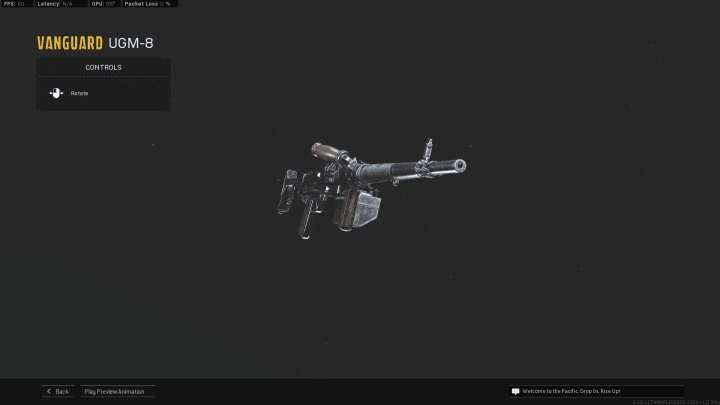 Image courtesy of Activision/Screenshot: Ralston Dacanay
Our picks for the Warzone Season 5 best long-range weapons list.
Warzone Season 5 has introduced plenty of new content, including weapons and doomsday devices. However, as with every Warzone Season, there were also multiple weapon balances added to the game that shifted the meta.
When dropping into Caldera, or even in some situations in Fortune's Keep, it is vital to have an effective gun that can take out enemies at long ranges. Here are our picks for some of the best long-range weapons for Season 5.
Warzone Season 5 Best Long-Range Weapons List
1.

UGM-8

Despite some of the nerfs it may have received, the UGM is ultimately the best LMG and long-range gun in Warzone. Great damage, manageable recoil, and decent fire rates make it lethal from far away.
2.

3-Line Rifle

The 3-Line Rifle is the best sniper in Warzone. Speaking in terms of long-range, this gun is the epitome of that, with the ability to kill in one shot from over 100 meters away.
3.

STG-44

The STG is the best long-range AR, and arguably the best AR for Season 5. At all ranges, this gun can shred. It also has a super high TTK, easily managed recoil, and also has decent mobility.
4.

Cooper Carbine

The Cooper Carbine is very, very close to the STG, but is not quite at the top of the food chain. Still expect a great TTK, easy recoil, and versatility when using it.
5.

Bruen Mk9

Some could argue for the Bruen to be the best LMG in the game, regardless of opinions however, players can all agree that it hits like a truck at long ranges. The only thing holding the Bruen from shooting up our list is that there could be an impending nerf, and it isn't as nearly as mobile as some of the other weapons on this list.