Call of Duty
Warzone Season 6 Leak Teases Alex Mason as Operator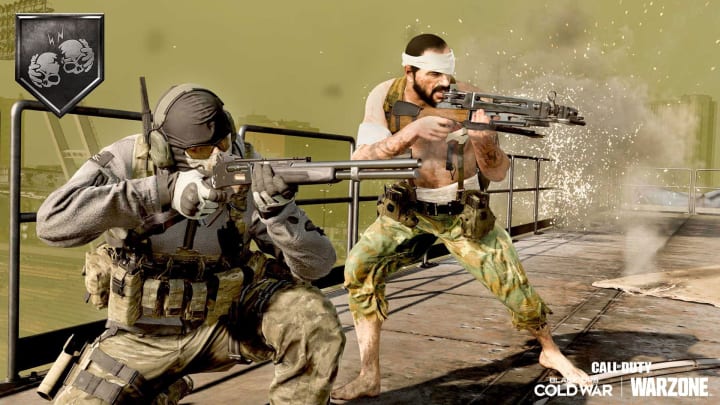 Courtesy of Activision
The newest season of Call of Duty: Warzone is getting close to release and leaks are starting to pour out about the new content. The most recent of these leaks has teased the release of one of the most legendary characters in Call of Duty history coming to the popular battle royale, Black Ops' Alex Mason.
Warzone Season 6 Leak Teases Alex Mason
Leaked in a PlayStation Store cover image for Warzone Season Six is the iconic Alex Mason. It is confirmed a new operator will be coming to the game, and this picture nearly confirms that the operator will be Mason. It is not known whether this new skin will be coming as part of the battle pass or as a standalone bundle that will be available for purchase.
Players can expect Mason to join his Black Ops I and II costars Woods and Hudson in Warzone when its new season drops in early October. He had appeared as a part of the "Numbers" event this past season, but it was met with underwhelming reactions by most players. Those expectations may be properly met with this release though.
It is almost guaranteed for this new operator along with all previous progression to carry over when Call of Duty: Vanguard releases as well, so no one will have to worry about losing the operators they have already purchased when Vanguard releases and combines with Warzone on November 5 of this year.