Warzone Tournament in Chaos After Pros Hit With Shadow Bans Mid-Game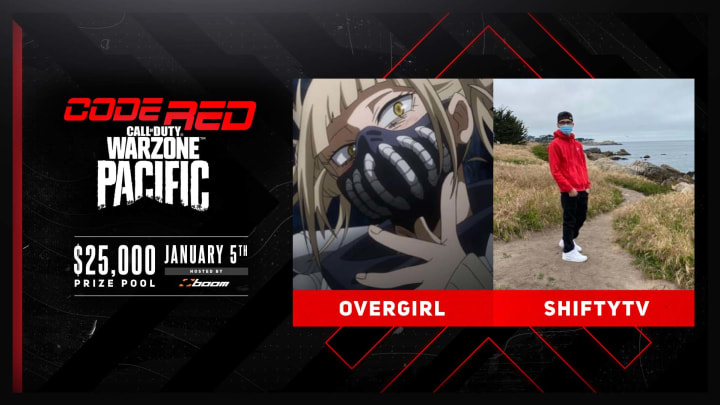 Image courtesy of BoomTV/Activision
The latest $25,000 Warzone tournament had a number of hiccups along the way, not least of all its competitors being slapped with shadow bans during their matches.
The Code Red Warzone Duos, hosted by BoomTV, took place yesterday Jan. 5, at 2:00 p.m. ET. As the first major Warzone tournament of the year, all eyes were on some of the top streamers and pros as they battled it out for a share of the $25,000 prize pool.
In what should have been a simple and exciting showdown, the tournament quickly encountered some frustrating problems. London Royal Ravens content creator, Jukeys, was one of the competitors to feel the worst of it. Not only getting stream sniped during the competition, but was one of the players to find themselves hit with a shadow ban mid-tournament.
While he saw the humor in the disruption, getting shadow banned while competing for some serious cash is pretty brutal. Jukeys wasn't the only one to feel the sting; Toronto Ultra Pro, Overgirl, suffered the same fate.
It's unclear exactly why so many competitors received shadow bans. Fans took to Twitter to ask why this has happened when real cheaters and hackers are still actively disrupting games.
Fortunately for the competitors of this tournament, it seems that most were able to get back into the match and carry on. With the year only just kicking off, it sure puts a dampener on what's to come.