Call of Duty
Warzone YouTuber Makes His Pick for Best Season 5 AR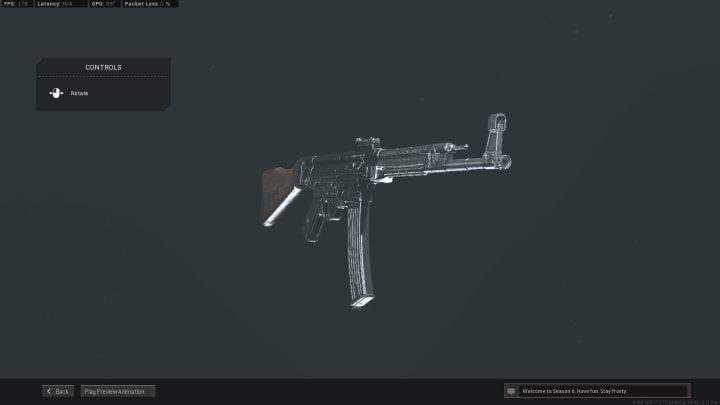 Photo courtesy of Ralston Dacanay, Activision
Top-tier weapons have come and gone. There have been so many weapons that have been considered the best throughout Warzone's history.
The Grau, M4, DMR, Bruen. All of these weapons had their time at the top. But, Warzone is an always-changing game. Nerfs and buffs are happening constantly to try and keep the game as balanced as possible.
Just recently, a new round of nerfs and buffs took place with the start of Season 5. A new meta is upon us and now we must figure out what weapons are at the top.
WhosImmortal Best Season 5 AR
Warzone YouTuber, WhosImmortal recently revealed his top five ARs in today's meta of Warzone. We will discuss the number one in more depth but here are numbers two through five.
5. Grau 5.56
4. AS44
3. Cooper Carbine
2. Automaton
WhosImmortal landed on the STG44 as his top AR in Warzone. He credited the weapons great range and slight recoil. What also pushed the STG to the top is the nerfs that happened to some of the best weapons like the KG M40.
- Muzzle: MX Silencer
- Barrel: VDD 760mm 05B
- Optic: G16 2.5x
- Stock: VDD 34S Weighted
- Underbarrel: Carver Foregrip
- Rear Grip: Pine Tar Grip
- Magazine: 7.62 Gorenko 50 Round Magazine
- Ammo Type: Lengthened
- Perk One: Nerves of Steel
- Perk Two: Fully Loaded
The focal point of the STG is reducing recoil and making the weapon as accurate as possible. The Pine Tar Grip focuses on hip fire accuracy and increased recoil control.
To help with that control, WhosImmortal went with the VDD 34S Weighted Stock. The stock helps with accuracy, recoil control and aiming stability.
With these attachments, the STG 44 will shoot as straight as possible. There will be practically no recoil to go with great range.