Warzone YouTuber Recommends Forgotten AR With Impressive Win Rate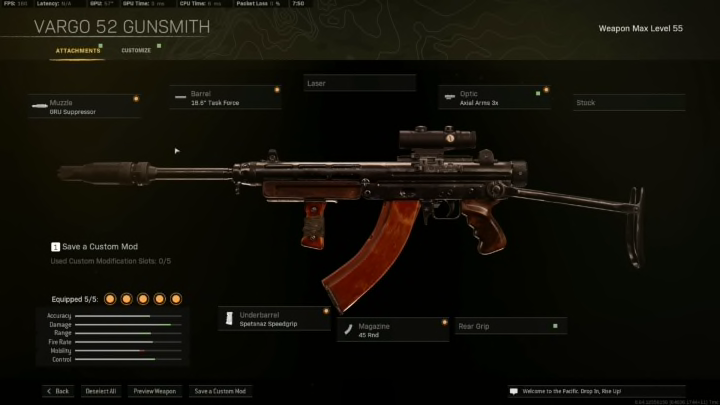 Courtesy of Metaphor
A recent video by Metaphor showed off his impressive loadout for the Vargo 52, a weapon that has widely gone under the radar by many Warzone players in favor of more meta guns.
While many players prefer to use tried and true meta-guns, there are a few Warzone weapons that are still considered powerful in their own right. One of these guns is the Vargo 52, a Cold War assault rifle that is widely overlooked in favor of the more powerful Vanguard weapons.
In his latest video to feature the Vargo 52, Warzone YouTuber Metaphor shows off his loadout through gameplay, making sure to give his thoughts on the strengths of the gun and how best to use it. For players looking to go against the grain and pick a non-meta gun, this is for you.
Metaphor Vargo 52 Attachments
Muzzle: GRU Suppressor
Barrel: 18.6″ Task Force
Optic: Axial Arms 3x
Underbarrel: Spetsnaz Speed Grip
Ammunition: 45 Rnd
In the video, Metaphor sings the praises of the Vargo 52, stating that it is "without a doubt the best AR in the game." While there is no doubt that the Vargo 52 is a strong AR, many people would look the other way in favor of other top-tier weapons.
With a powerful loadout, players can make any gun viable and the Vargo 52 is a clear example of that as players who look away from known top-tier guns will be able to see how dominating the Vargo 52 can be.