Wattson, Pathfinder Abilities Reportedly Broken After Apex Legends Warriors Update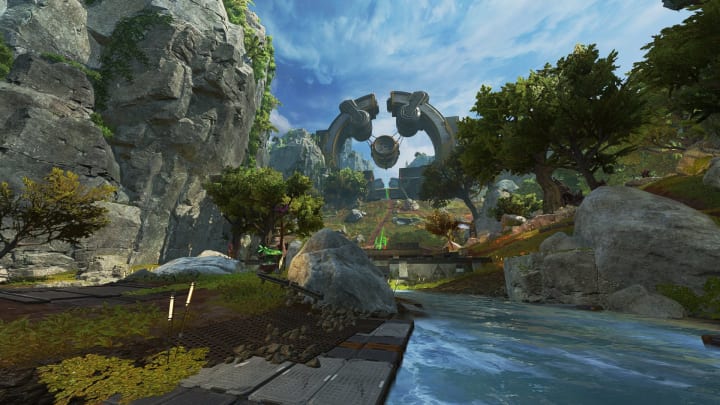 "I think that the update completely broke Wattson's abilities." / Image courtesy of Respawn Entertainment
Apex Legends Patch 1.92 dropped on Tuesday, bringing with it the new Warriors Collection Event, the return of Control and even the next-gen versions of the game for the PlayStation 5 and Xbox Series X|S.
While developers tend to list all planned changes to weapons, it's not unusual for them to slip in a secret or unannounced change. Players often work together to share their experiences and can notice even the slightest difference in spray pattern or recoil.
That's what seems to be the case once again as in addition to Rampart's ultimate having been buffed unannounced, players are reporting that a lot of the place-able abilities are broken at the moment on Storm Point.
As reported by several players including u/Vikan12 on Reddit on March 29, Wattson's Interception Pylon Ultimate Ability and Perimeter Security Tactical Ability apparently cannot be placed on Storm Point.
Redditor also posted a similar clip, this time showing that Pathfinder's Zipline Gun Ultimate Ability is seemingly broken as well.
Other players have since reported that this seems to be an issue with deployable abilities on Storm Point in general, with Rampart's Amped Cover Tactical Ability reportedly bugging out as well on the tropical island.
Ultimately, it's clear that these bugs need to be addressed, and thankfully, it appears a Respawn Entertainment developer is aware of the issue and will share it with the team.
For more on Apex Legends: Season 12 Defiance, feel free to check out our weapon tier list and legend tier list for April 2022.