What Are Inhibitors in Dying Light 2?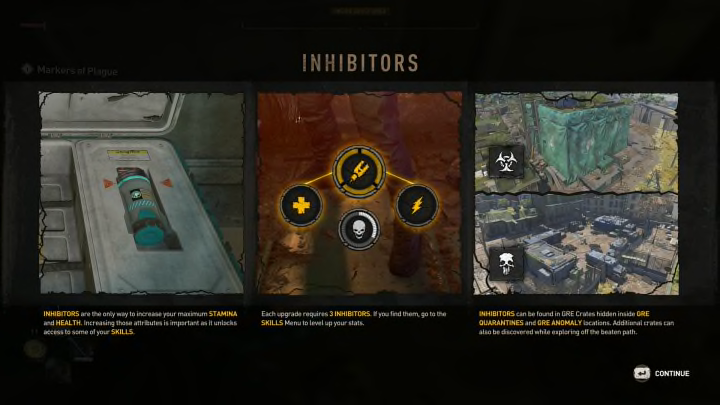 Inhibitors are the key to upgrading your health and stamina. / Photo courtesy of Ralston Dacanay, Techland
What are Inhibitors in Dying Light 2? These rare collectables are among the most important items in Dying Light 2 Stay Human, as they are the key to upgrading your foundational stats. If you want to be able to take more damage without going down, or if you want to sprint through the city without getting winded, you'll need to hunt down Inhibitors whenever you can.
Here's what you need to know about Inhibitors.
What Are Inhibitors in Dying Light 2?
Inhibitors may be limited in quantity — and not particularly easy to find — but Dying Light development studio Techland took pity on players by making fairly plentiful. There are 126 Inhibitors in totals scattered across the game's massive map. Players can keep track of how many Inhibitors they've collected by checking the Skills tab in their menus.
Inhibitors are typically hidden in GRE containers. If you get near enough to a relevant GRE container, your GRE Access Key will help you find it — just keep an eye on the lower left corner of your screen. You should also get some audio cues, with a voice telling you an Inhibitor is nearby. If you're within 10 meters of the container you'll see a marker for it show up on your screen.
You'll get your first six Inhibitors just by playing through the main storyline. After that you'll have to find them on your own steam.
If you're having trouble with any other Dying Light fundamentals, check out our guides on healing, swimming and fast traveling.