What Are the Blue Bins in Apex Legends Season 4?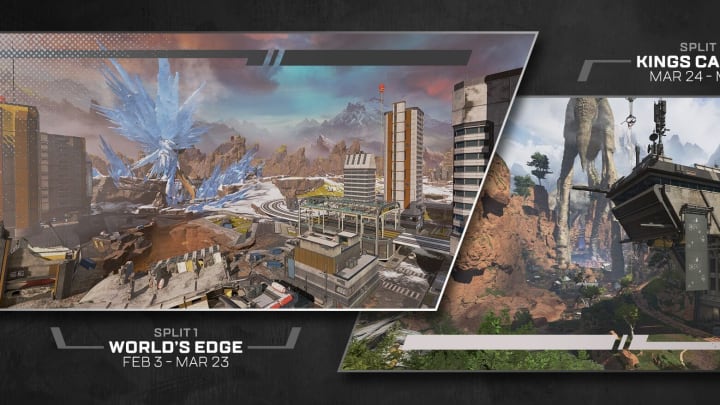 A blue supply bin can be seen in the center left of this Season 4 promotional image / Respawn Entertainment/Electronic Arts
What are the blue bins in Apex Legends Season 4? Players have spotted supply bins in different promotional materials for Season 4, suggesting they will arrive in the update scheduled for Tuesday. We don't know much about them, but there are plenty of theories.
What Are the Blue Bins in Apex Legends Season 4?
For most of Apex Legends' history, the game's supply bins have been orange. These bins have contained three to four items that can include anything in the game's loot pool excluding supply drop items.
In the run up to Season 4, players have spotted new blue supply bins in promotional images and in the official Season 4 gameplay trailer. Despite early skepticism around the blue bins, their repeated appearances have convinced many fans they'll soon be in the game.
Exactly what makes these bins special remains a mystery. Some believe they'll contain special loot to further differentiate them from orange bins. Others suspect they're blue to correspond with the Hammond Robotics logo.
It remains possible the bins were included in the promotional materials by mistake. Apex Legends design director Jason McCord denied the blue bins would appear in Season 4 in a tweet published Monday.
"Honestly... prototype stuff that slipped into the trailer. Sorry. :)" he wrote.
Respawn Entertainment previously misled players about the identity of Season 4's new playable Legend, initially stating Forge would take the role before having Revenant assassinate him and claim the spot.
Apex Legends Season 4 hits live servers Tuesday at 1 p.m. ET.