Call of Duty
What Are the Meta Guns in Warzone Season 3 Reloaded?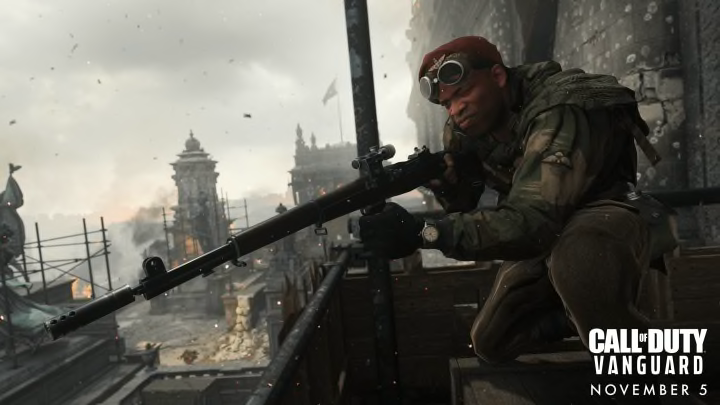 Courtesy of Activision
Warzone Season 3 Reloaded is a constantly shifting ocean of metas, perks, buffs, add-ons, DLCs, etc. It can be so confusing to the point that many people can be easily turned off from the whole game.
Fortunately, we're here to help ease you in for the Warzone Season 3, with a list of a few good guns that are doing well in the current meta.
Courtesy of Activision
What Are the Meta Guns in Warzone Season 3 Reloaded?
5. XM4
Courtesy of Activision
The XM4 is an excellent, all around assault rifle/carbine that can fire either short bursts or deal close range damage. The range of attachments further enhances its capabilities, making it easy to build a gun for long range shooting or slap a shortened barrel, laser sight, and recoil reducing grips for close quarters
4. Kar98k
Courtesy of Activision
While old fashioned, this wooden, bolt action rifle is still an excellent weapon, as long as you possess good aim. It's not as useful at extreme ranges, but is good at bridging the gap between an assault rifle and sniper rifle. With good headshot damage, this rifle can be a deadly beast, as your enemies fall around you, as range they cant reach you, yet can't cross the gap because of your fast rate of fire.
3. Mac 10
Courtesy of Activision
Possessing the range of a butter knife, the Mac 10 is built solely for close quarters combat. This makes it a great backup weapon, for any gun on this list, from being a last resort while using the Kar98k to pairing it with the Jak 12 and becoming the games King of CQB. Speaking of which...
2. Jak 12
Courtesy of Activision
The Jak is an automatic shotgun that excels in tight space, with a high rate of fire, large magazine, and a plethora of attachments, there are few guns that can compete with it, in terms of DPS at close range. The only downside is a lengthy reload time, even with it's magazine, and it's range is pretty horrendous even with attachments.
1. Diamatti
Courtesy of Activision
A versatile pistol, the Diamatti is a great backup gun for any loadout. With its three round burst-fire, the gun can pump out a good amount of damage at close range, and is an excellent gun to fit a silencer on, as the damage falloff can be negated with the burst.