Fortnite
What Does 'Hot Drop' Mean in Fortnite?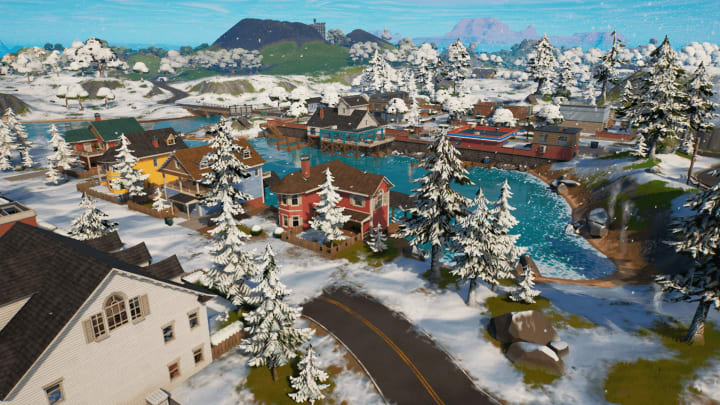 Image courtesy of Epic Games
Learning the lingo? You might be asking: what does 'hot drop' mean in Fortnite?
We all have to start somewhere. Picking up a new game can sometimes feel like learning a new language entirely, particularly when it comes to online multiplayers. Over the years, gamers have found a way to streamline communication in tense and fast-paced situations. But communication is often a two-way street and depends on teammates being on the same page.
Fortnite is no different. If you're gearing up in a Duo or Squad, you might hear your teammate make reference to a number of things that, at first, don't make any sense. Take 'hot drop,' for example.
Fortunately, we've put together some details to help get you up to speed.
What Does 'Hot Drop' Mean in Fortnite?
A 'hot drop' in Fortnite refers to an area on the island that has a high volume of players. These are usually popular areas to drop into straight after leaving the Battle Bus.
Hot drop locations in Fortnite are usually large, named areas. You'll find the highest concentration of players at these places at the beginning of a match. The closer the location is to the start of the Battle Bus path, the higher amount of players you'll encounter.
Dropping in at these locations has a number of benefits. If you want to get straight in and start blasting away at enemies, heading to a hot drop adds a bit of chaos and excitement to the start of your match. Here, it's a race to grab loot and defend yourself, If you don't, then expect a swift end and a ticket back to the matchmaking lobby.
These locations will usually have a higher concentration of loot than more out-of-the-way areas, so it's a great place to get yourself geared up.
It's a risky play, but the rewards can be truly worth it. Not only will it get your kill count up (if you survive) but you'll be making the absolute most out of your matches.