What Does the Trophy System Do in Warzone?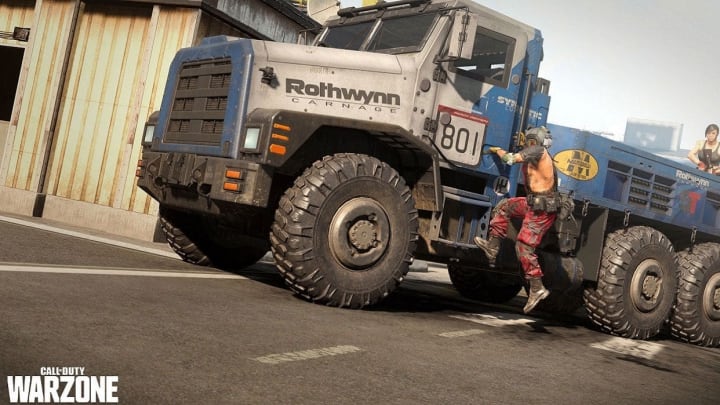 Trophy Systems can now be placed on vehicles with the Season 3 Warzone Update / Courtesy of Activision
What does the the trophy system do in Warzone? Well, the trophy system is a field upgrade that has always been able to be deployed in regular multiplayer modes. When deployed, it will block three enemy projectiles making it an incredibly effective defensive tool. In Warzone, the trophy system can be picked up normally as loot dropped on the map and with the newest update in Season Three, it can be placed on vehicles.
In Warzone, the trophy system does the exact same thing—it blocks three enemy projectiles. With the Warzone meta shifting heavily towards vehicle kills and explosives, this will definitely change the game. Vehicles will be a lot more powerful forcing players to hit challenging shots to save themselves from trucks barreling towards them.
What Does the Trophy System Do in CoD Warzone?
Now, even if the truck coming towards a player doesn't have a trophy system equipped, it might make the player on foot opt for their gun rather than explosives. Just the threat of a trophy system will force players out of explosives and onto their rifles. So, what's the counter to vehicles with trophy systems? Get your squad one.