Call of Duty
What Does 'TTK' Mean in Call of Duty: Warzone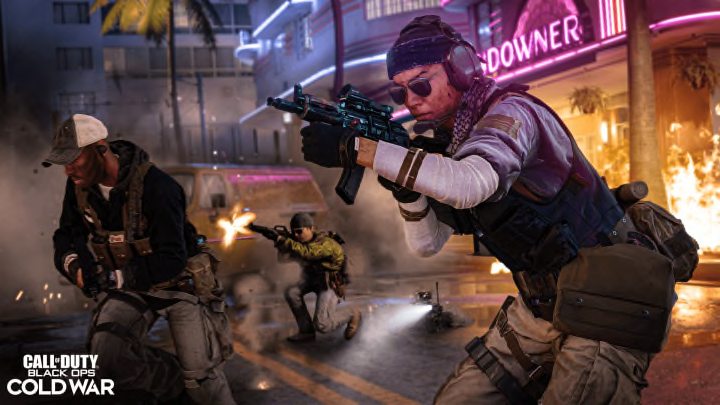 We've come up with a complete explanation of the acronym "TTK," how it's calculated, and what that means in-game. / Activision
We've come up with a complete explanation of the acronym "TTK," how it's calculated, and what that means in-game.
TTK is a routine term thrown around in competitive shooting circles. For better or worse, it has become so common, that new players may have trouble finding out what it means or be nervous to ask for fear of outing themselves as inexperienced. That's where we come in. Below, we've explained TTK and how it impacts gameplay.
What Does "TTK" Mean in Call of Duty: Warzone
"TTK" is an acronym meaning "time to kill." It refers to the amount of time needed to down another player—typically with a specific weapon. It is a statistic used to measure one weapon against another.
True to its name, TTK is generally pretty easy to calculate. Players can take the damage the weapon does per hit along with its rate of fire and compare it to the average health threshold of an opponent. This creates a sliding scale of TTK value that can be ascribed to that weapon.
It's worth noting that high TTK doesn't translate to an instant win in any game. With any weapon stat, there are a number of variables that need to be considered when calculating how it will perform in-game. These include damage buffs and nerfs, extra attachments, the opponent's position, point of impact, and the opponent's armor.
Players will likely see TTK in a variety of FPS games outside of Call of Duty properties. Essentially, any game using rapid-fire ranged weaponry is subject to a TTK stat. Other genres may use this stat, as well, but it is most commonly found in the online competitive shooting community.
TTK is important because it can increase the number of kills a player is capable of pulling off in a given match. For example, a weapon with a higher TKK will make for a quicker kill, which means the player can move on to another target much faster and start the process over again. Meanwhile, those stuck with lower TTKs may have a harder time making a kill at all since a living opponent is one who can—and will—fight back.