What Happens to DMZ Mode After Modern Warfare 3 Launch?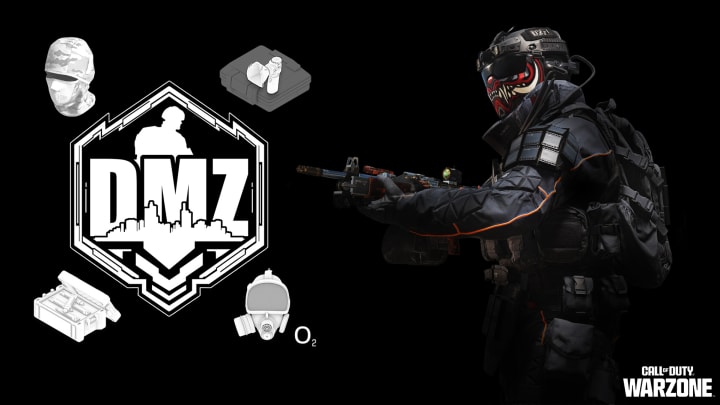 DMZ mode will remain available to play after the Modern Warfare 3 launch. / Activision
The upcoming Modern Warfare 3 launch could impact DMZ mode in a variety of ways.
DMZ is a popular mode that debuted in Call of Duty: Warzone 2.0 as an alternative option to traditional Battle Royale or Resurgence. Players can explore new locations, complete missions, and extract weapons in DMZ. With Call of Duty: Modern Warfare 3 releasing in just a few months, players are questioning the popular mode's future.
Here's a breakdown of everything we know about DMZ post Modern Warfare 3's launch.
What Happens to DMZ Mode After Modern Warfare 3 Launch?
DMZ mode will still exist after the Modern Warfare 3 launch. Although we can expect the mode to receive content updates, along with Warzone as a whole, the mode is not set to go anywhere. Instead, DMZ could become even more compelling with the release of Modern Warfare 3; new weapons and possibly new maps could attract new and returning players to the mode come November 2023.
Players will also still be able to unlock new weapons by extracting them from DMZ. In a recent Carry Forward Q&A blog, the developers explained that weapons obtained exclusively in DMZ, like the Base M13B Assault Rifle, will be available to extract, use, and level up in both Modern Warfare 2 and Modern Warfare 3.
Will DMZ Reset After Modern Warfare 3 Launch?
Yes, a DMZ reset is likely after the Modern Warfare 3 launch. Although Activision has not confirmed a reset just yet, the pattern would fit with past DMZ resets to introduce players with a range of new content. Plus, now that Makarov is back as the villain for Modern Warfare 3, his faction could lead to some DMZ mission and storyline adjustments.
Will DMZ Feature Las Almas?
As of now, it is unclear if DMZ will feature the rumored new Warzone map, Las Almas. If the leaked map does indeed drop as part of Warzone's major update along with Modern Warfare 3, then we can assume it will be in DMZ.
According to leaks, Las Almas contains a Verdansk-inspired layout that includes many more buildings and POIs than seen in Caldera and Al Mazrah. The design will hopefully allow players to regain a lot better and faster than the open fields of Al Mazrah. For DMZ, a new map with plenty of buildings promises the perfect grounds to complete missions and find hidden bunkers.