Pokémon
What is a Pokemon Nuzlocke Challenge?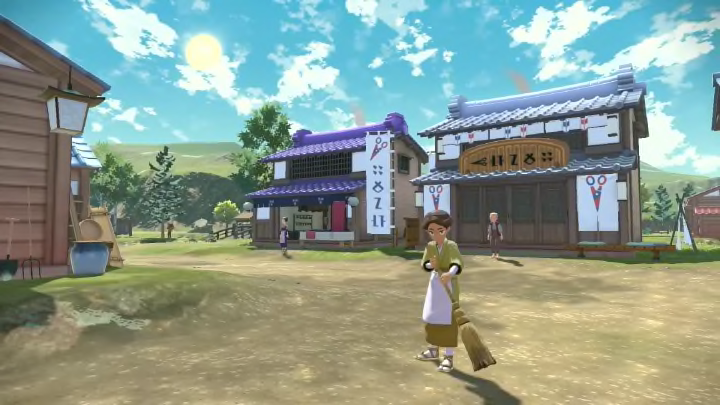 Some trainers are interested in understanding the community-wide phenomenon, the Nuzlocke Challenge. / Nintendo, The Pokemon Company
Some trainers are interested in understanding the community-wide phenomenon, the Nuzlocke Challenge.
In Pokemon, the Nuzlocke Challenge is a fan-made series of rules and restrictions that can be applied to a run of a game in order to make it more challenging. Nuzlocke rules can be applied to any main series game as they are imposed by the player rather than the game.
Here's how it works.
Pokemon Nuzlocke Challenge Rules Explained
There are two basic, mandatory rules for every Nuzlocke Challenge:
If a Pokemon faints, it "dies" and cannot be used again—either being banished to a box or released immediately.
Trainers must catch the first wild Pokemon they encounter in a specific area and none other. If the encounter is a double battle, they may choose either one. This does not extend to shinies, legendary encounters, etc.
Other important rules include:
All Pokemon must be nicknamed.
Only Pokemon obtained naturally via capture can be used. No trading, mystery gift, or otherwise obtained Pokemon are allowed in the run.
Trainers may not reload when something goes wrong. All consequences are final.
Trainer black-outs/white-outs are considered "Game Over."
From there, some trainers have added on their own rules for more or less difficulty depending on their level of comfort and confidence. Some have rule sets relating to starter Pokemon while others have restriction on healing, etc. For example, some trainers:
Base their starter choice on the last digit for their Trainer ID.
Must release their starter Pokemon upon catching the first wild Pokemon.
Cannot use potions or other healing items, relying exclusively on the Pokemon Center.
Don't use Held Items.
Cannot flee from battles.
Cannot use more Pokemon than their Rival or Gym Leader in either encounters.
Cannot use Daycare or Exp. Shares.
Cannot switch out Pokemon between fights.
However, the amount of restrictions aside from the first two and a collection of the next four are entirely up to trainer discretion.