Top Games
What is a Portal Kill in Splitgate?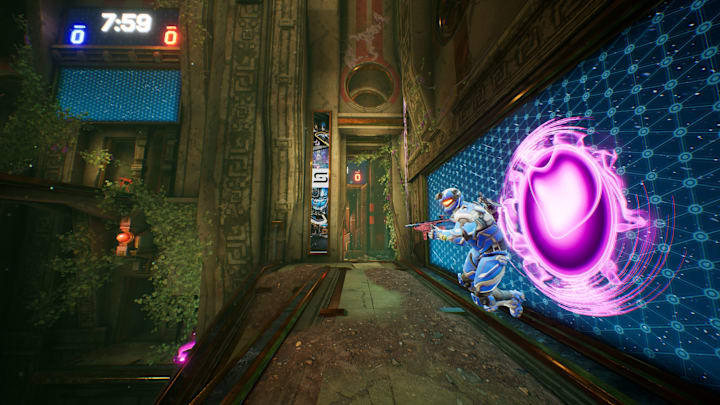 Photo by 1047 Games
What is a portal kill in Splitgate is a question many players are asking themselves as they play the new beta release of the sci-fi themed multiplayer first person shooter. The question arises as players look to complete the Trickster achievement for getting a 'portal kill.'
Here is exactly what a portal kill is: killing another player by causing them to fall to their death from one of your portals. Achieving this really is tricky, as there is no clear easy way to do it. It will likely take a couple tries to achieve a portal kill along with some serious dedication.
This is not to be confused with a Kill Through Portal which is when an enemy is shot through a portal and eliminated.
What is a Portal Kill in Splitgate?
Knowing what a portal kill is will take you on your first step towards getting one, but there are also a couple of other tips to help achieve this goal. The first one is picking your map, because some are easier than others in getting a portal kill. One popular map that many players seem to be able to get a portal kill on is Olympus due to its high walls.
Don't forget that players must be full health when they die in order for you to get a portal kill, so don't shoot them! Instead, figure out how to get another player to go through your portal and fall out of the one that you've placed high enough for them to fall to their death.