Top Games
What is Hypercharge: Unboxed?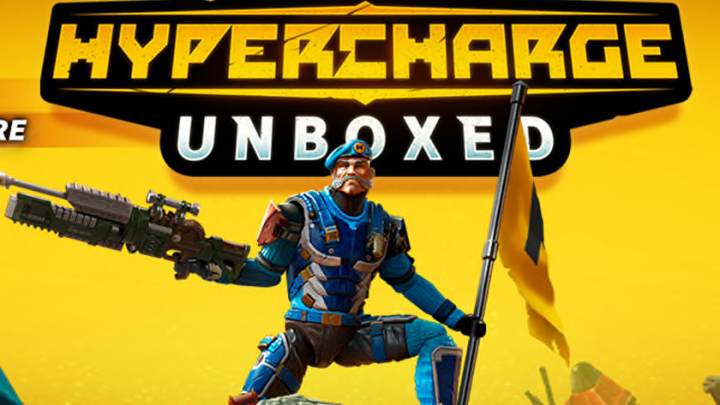 Image Courtesy of Digital Cybercherries
Hypercharge: Unboxed first debuted on Nintendo Switch and Steam in 2020. Published in the UK by Digital Cybercherries, the game boasts a 91% positive rating on Steam. The game runs on Epic'sUnreal Engine 4.
Without giving too many spoilers, the first/third-person shooter game concerns an action figure protagonist whose duty is to protect the "Hypercore." Many of the "nostalgic enemies" they face across 10 distinct levels, are also toys themselves.
The game has garnered recent viral hype through social media platforms such as Tiktok and Twitter.
What is Hypercharge: Unboxed?
In addition to the compelling storyline, Hypercharge: Unboxed features four-player co-op, split screen, and PvP gameplay modes.
Hypercharge: Unboxed can be purchased for about $15 on Steam. For many, that may be a bit pricey for an unfamiliar game, but Hypercharge's high ratings speak for themselves. As one Steam reviewer put it, "We need more games like [this], you get skins if you play the game. That's how every game should be. So if you're tired of having to pay to look cool then you should buy the game."
Hypercharge: Unboxed is also slated to come to Xbox and PlayStation platforms in the future.