What is the Season Pass in Fall Guys?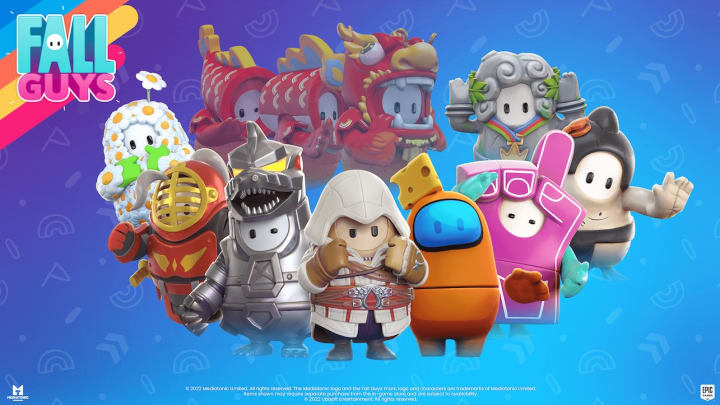 Image courtesy of Mediatonic
Fall Guys has finally launched on some new platforms, along with its new free-to-play model. The switch has seen a few changes roll out to the game such as a brand new Season Pass. But what is it?
As of yesterday, June 21, Fall Guys has gone free-to-play on PlayStation, Xbox, Nintendo Switch, and the Epic Games Store. Players can now experience the fun to the fullest with crossplay, cross-platform parties and cross-progression fully supported with an Epic Games Account.
Aside from getting some new platforms, the game's free-to-play model means that a few changes have been made, including the addition of a Season Pass. So, what exactly is it?
What is the Season Pass in Fall Guys?
The Season Pass is essentially Fall Guys' version of a premium battle pass. Players can purchase the Season Pass using new premium in-game currency Show-Bucks.
According to the Fall Guys website, the Season Pass will contain 100 levels to unlock containing new costumes and various other cosmetics and unlockables. Players who max out the current Season Pass will have the ability to unlock the next season's pass.
Free-to-play players will still have a free progression path to unlock, same as before, so won't feel pressured to make any purchases.