What Time Does Apex Legends Season 12 Go Live?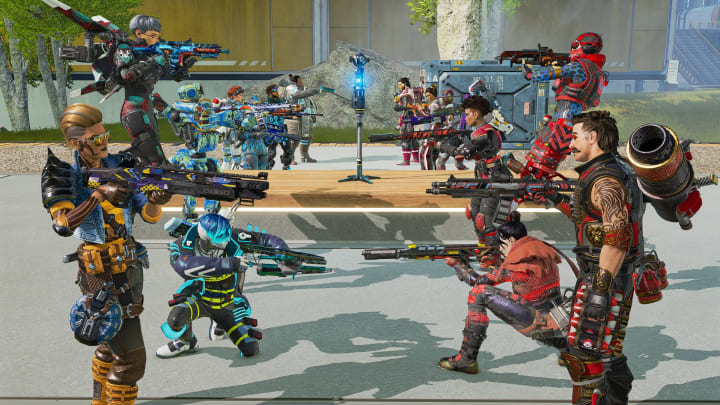 Image courtesy of Respawn Entertainment
Apex Legends Season 12: Defiance is just beyond the horizon, so what time does it go live exactly?
Apex Legends is getting a bit of a shake-up with the launch of Season 12: Defiance. Celebrating three years of Respawn's battle royale-hero shooter, Apex is set to get a new LTM called Control. For the firs three weeks, players can drop in to a 9v9 experience where teams battle for control points - oh, and there's infinite respawn.
Alongside the LTM comes a shiny new Legend for players to try out - Mad Maggie. The Rebel Warlord's abilities have already been revealed, and it seems she could certainly become a force to be reckoned with. Maggie's Tactical - Riot Drill - looks like an ability that could cause some serious grief. Players can fire a drill that attaches to an obstacle and burns enemies on the other side. On top of that, the drill can't be destroyed once attached to an object.
Apex Legends Season 12 kicks off tomorrow, on Tuesday Feb. 8. But what time does it go live exactly?
What Time Does Apex Legends Season 12 Go Live?
Eager players will have to wait until the early afternoon before they can dive into Apex's latest season. Defiance is set to go live at 1 p.m. ET.
Naturally, a new patch will be deployed ahead of time which players will need to have downloaded before they can test out the new content. As with any new season updates, players should anticipate a few hiccups along the way. Launches are rarely smooth, so expect possible server or gameplay bugs during its early debut.
That being said, it's always possible that there won't be any issues at all. But, well, you know how it goes. Be sure to keep an eye on the official channels for any issues during the rollout.