What Time Does Target Open on Thanksgiving: Holiday Hours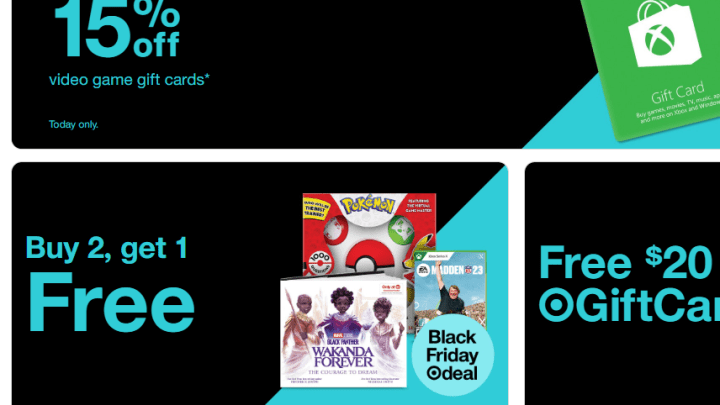 Target
When it comes to great gaming deals there is no better time to shop than the holiday season. With every passing year, more deals have been promoted by retailers weeks before Black Friday. Now more than ever shoppers have more flexibility in the way they shop thanks to online shopping days like Cyber Monday. Depending on the retailer some stores might even be open on Thanksgiving. The idea of shopping during the holiday itself might not be for everyone. There are those who given the opportunity would much rather spend their Thanksgiving getting their deals rather than the more chaotic Black Friday. Those who frequent the store Target could be wondering when they can get a head start on the Black Friday crowd this Thanksgiving.
What Time Does Target Open on Thanksgiving: Holiday Hours
For the past two Thanksgivings, one of the biggest retailers Target decided to not be open. This was first decided in 2020 with the Covid pandemic making it unsafe for people to be out. Unfortunately for those hoping to jump the gun and get shopping done a day before the Black Friday rush, Target has confirmed that it will not be open during this Thanksgiving.
In a statement made to employees, last season Target CEO Brian Cornell proclaimed "Today, I'm making it official: we're going to keep our stores closed on future Thanksgivings too … You don't have to wonder whether this is the last Thanksgiving you'll spend with family and friends for a while because Thanksgiving store hours are one thing we won't 'get back to' when the pandemic finally subsides."
So it would appear for the near future shoppers will not be able to go to Target before Black Friday. Other retailers like WalMart and Best Buy will also be closed on the holiday this year so their options are limited on Thursday. Those that want sweet deals will just have the bite the bullet and risk shopping in large crowds on Black Friday.
Target's Black Friday Hours will be from 7 a.m. locally to 10 p.m. on Nov. 25. Target will be open on Christmas Eve from 7 a.m. to 8 p.m. but closed on Christmas.