Fortnite
What Time Does the Dragon Ball Z Crossover Start in Fortnite?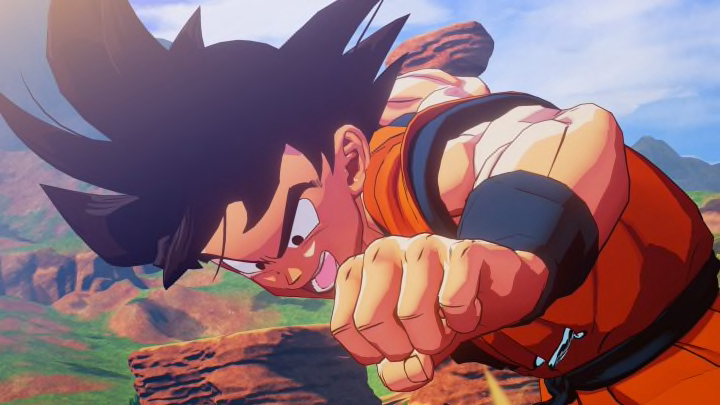 Goku, as seen in Dragon Ball Z: Kakarot. / Image courtesy of Bandai Namco
Fortnite's highly anticipated Dragon Ball Z crossover is kicking off Aug.16. But what time does the action start?
After plenty of rumors, leaks, and fanfare, Dragon Ball characters are finally heading to Fortnite. Arguably one of the most anticipated collaborations in Fortnite's history, fans are anxiously waiting to see just what's going to be in store. Thanks to some previous leaks, we can assume that characters Goku and Vegeta will be included as skins, with Beerus, God of Destruction hinted as being the third character in the roster. An unrevealed fourth character is also set to get a skin. Leakers have hinted that this will be a female character — likely Bulma.
We're just a day away from the launch of the collaboration, but what time does it all kick off exactly?
What Time Does the Dragon Ball Z Crossover Start in Fortnite?
Given that Aug. 16 falls on a Tuesday, and with this likely being an important collaboration, we can expect the Fortnite servers to undergo some downtime for the next update. While Epic Games has yet to announce any times, downtime usually begins around 3 a.m. ET, finishing at roughly 9 a.m. ET.
If Epic sticks to this schedule for the upcoming update, then the Dragon Ball Z collaboration will likely also begin around 9 a.m. ET, once servers are back up and running.