What Year Does AC Valhalla Take Place?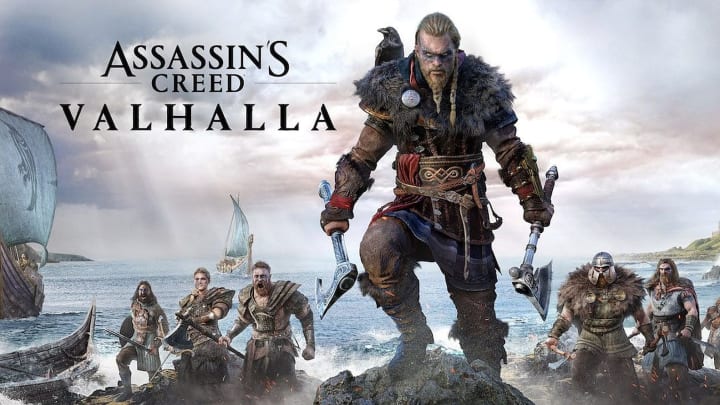 The year AC Valhalla takes place in world history likely informed much of the feel and gameplay Ubisoft developed.
Ubisoft's flagship historical fiction franchise, Assassin's Creed, is best known for its unique habit of portraying snapshots in history. Each new release focuses on a new time period and the events that informed that era of history. For example, fan-favorite assassin Ezio and his arc occupy much of the Italian Renaissance of the 14-17th centuries.
Here's what we can tell you about the real-world setting of Assassin's Creed: Valhalla.
What Year Does AC Valhalla Take Place?
Assassin's Creed: Valhalla takes place in 873 AD. At this point, the Viking invasion of Britain was well underway. The Great Heathen army, established in the late 8th century—around 865 AD—and led by the warring sons of Ragnar Lodbrok, Halfdan and Guthrum Ragnarsson, were routinely raiding monasteries and other settlements. The first recording of their attacks was noted in 789 AD against the region of Dorset.
By 873 AD, the army was fully formed and had captured the Mercia capital of Repton. They spent the winter there on the south bank of the River Trent in an encampment sporting a U-shaped ditch. Other notable victories include the monastery of Lindisfarne, Northumbria in 793 AD, Iona, Scotland, and much of Ireland in 795 AD, and York—becoming Yovik, Viking capital in England—in 867 AD.
This year, however, is closer to the end of the army's campaign and disbanding. The Vikings would be successful until an abrupt defeat in 878 AD by King Alfred at the Battle of Eddington in Wessex. The Treaty of Wedmore was signed soon after, bidding the then-leader Guthrum be baptized and his kinsmen to leave the region.
In the following years, the two came together to sign the Treaty of Alfred and Guthrum, which established official land boundaries and kickstarted regular trade between the two territories—among other things.