When Does FIFA 22 FUT Captains End?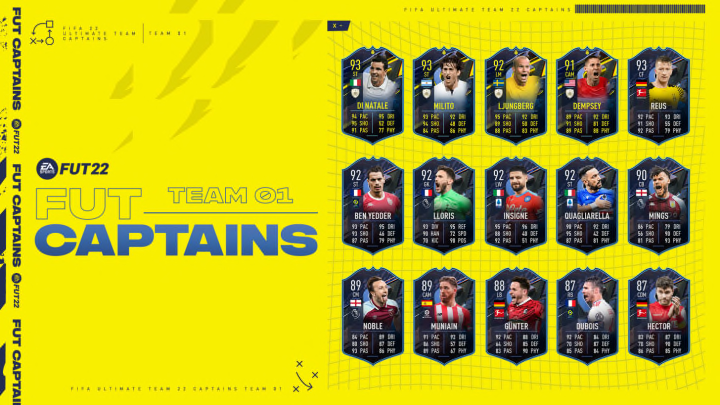 FUT Captains is now live in FIFA 22 Ultimate Team / Photo Courtesy of EA Sports
The FUT Captains promo is officially live in FIFA 22 Ultimate Team. FUT Captains brings upgrades for some of football's best club and national team captains from the past and present, and will feature two promotional teams.
Team 1 is now live in packs for a limited time. Here's the expected end date for FUT Captains in FIFA 22.
When Does FIFA 22 FUT Captains End?
Team 1 of the FUT captains promo will be available in packs for the next seven days, with Team 2 to follow. In a week's time, on April 15, we will see the release of Team 2 of FUT Captains, which should be the second and last FUT Captains team. Team two should be available in packs from until April 22 which we expect to be the conclusion date of FUT Captains.
According to EA Sports, there will also be player and pack Squad Building Challenges, including daily Icon Moments SBCs celebrating legendary national team or club captains - over the course of the FUT Captains campaign. This should also show the expected timeline for the FUT Captains promo.
If we look ahead after the end of FUT Captains, we should see the arrival of Team of the Season in FIFA 22 as well, so stay tuned for updates on that promo.