When Does FIFA 22 Headliners End?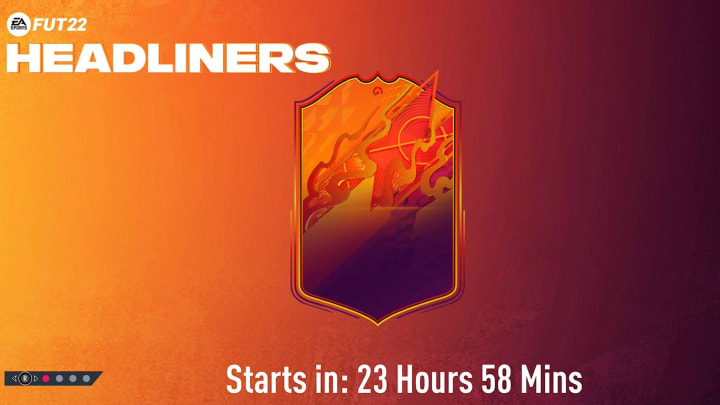 FUT HEADLINERS / Photo Courtesy of EA SPORTS
FUT Headliners began in FIFA 22 on Friday, Dec. 31, and added a new promotional team, objective, and SBCs. The promotion features two teams, with Team 2 set to arrive on Friday, Jan. 7.
Team 1 exits packs when Team 2 enters packs, then Headliners Team 2 will be available for one week. Here's when we expect Headliners to end in FIFA 22.
When Does FIFA 22 Headliners End?
With FUT Headliners running two weeks instead of one, the end date is a bit different from what we'd expect a 1 week promo to run as. Headliners Team 2 will be the second and final team for the promotion, and once it's released on Jan. 7, it will be in packs for seven days.
Looking at the calendar, this means that FIFA 22 Headliners should end on Friday, Jan. 14. We have yet to receive any leaks or teases for Team 2, but it is confirmed that the team will be removed from packs on Jan. 14, signaling the end of the Headliners promo and beginning of another promo, possibly TOTY or TOTY nominees.
With TOTY on the horizon, it's possible we can start receiving teasers for the mid-season promo next week as Headliners comes to a close.