FIFA
When Does FIFA 22 Road to the Knockouts End?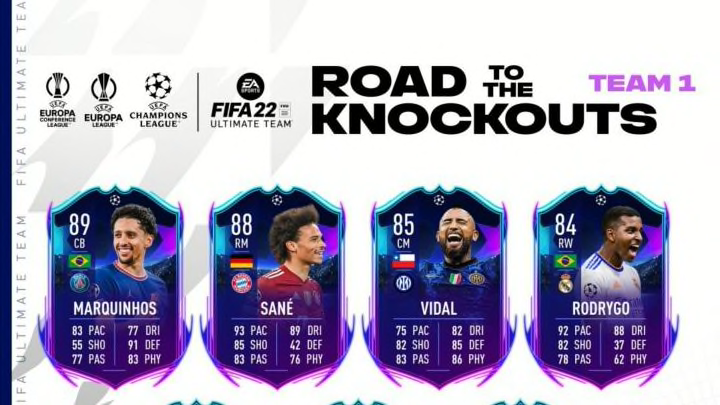 Photo by EA Sports
The Road to the Knockouts promo is coming to a close soon in FIFA 22. Lets take a look at some things we were introduced to in RTTK this year.
The Road to the Knockouts promotion ends on Oct. 26 at 1 p.m. ET.
When Does FIFA 22 Road to the Knockouts End?
With the promotion coming to an end at 1 p.m. on Oct. 26, many fans have felt very underwhelmed with Road to the Knockouts despite some very good cards being added to the game.
When taking a look at players we received, it seemed like a large majority of them do not have a chance of getting upgraded either due to the strength of the group or their team's poor form.
There was also a lot of players who we have seen in previous FIFA promotions last year. For example, around this time, we received a similar version of the Andre card that we got on the first day of the RTTK promo.
With many fans feeling so underwhelmed, it seems that this European Competition promotion is the first time EA have have left fans wanting more for this type of promotion in a long time.
As it comes to a close, fans most hope that the next promotion over delivers to make up for Road to the Knockouts.