When Does FIFA 22 Shapeshifters Leave Packs?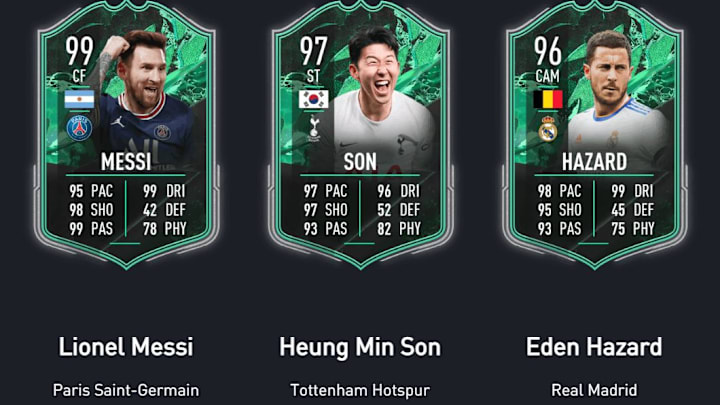 Image Courtesy of EA Sports
The Shapeshifters promotion for FIFA 22 has returned as of Friday, June 18, with virtual managers wondering, when will the celebrated cards leave packs?
The answer may be up for debate, but if we follow the pattern for EA Sports' Team of the Season promotion, we can expect the first batch of Shapeshifters player cards to leave packs this Friday, June 24, at 1 p.m. ET.
This coincides with the expected release of another batch of Shapeshifters packs the same day.
When Does FIFA 22 Shapeshifters Leave Packs?
For the full list of Shapeshifters players released by EA, follow @easportsfut on Instagram by clicking the link above, or visit the EA Sports FIFA 22 Shapeshifters page.
With some good fortune, FUT managers will be able to improve their rosters this week by packing a player card from Shapeshifters Team 1. One such card, the prized 99-rated Lionel Messi PSG Center Forward card, is reportedly trading at an approximate price of 7.5 M FUT coins.
For more budget-minded managers, there is no need to worry. According to EA, there are other possibilities to, "unlock additional Shapeshifters for your team throughout the campaign via Squad Building Challenges and Objectives."