FIFA
When Does FIFA 22 Shapeshifters Team 2 Leave Packs?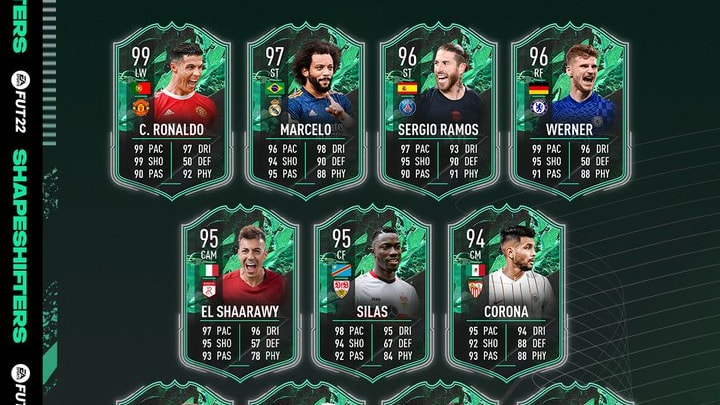 Image Courtesy of EA Sports
FIFA 22's Shapeshifters Team 2 debuted this past Friday. The cards will leave packs this coming Friday, as fans prepare for what's next during the summer.
This round of Shapeshifters brought us a brand new team of legends, such as the highly anticipated 99 Cristiano Ronaldo LW card. Currently available on the FUT transfer market for the price of 10 million FIFA coins, virtual managers are trying their hardest to add one of the best cards released all year.
When Does FIFA 22 Shapeshifters Team 2 Leave Packs?
FIFA 22 Shapeshifters Team 2 will leave packs Friday, July 1 at 1 p.m. ET. At that point, it's unlikely a third Shapeshifters team will be released. If a third one is released, it would be a major break in the norm considering most promotions feature two teams. Though, with Summer Swaps ongoing, and Shapeshifters Kimpembe set as a reward, perhaps EA Sports breaks the mold.
Or, a new promotion will be announced sometime midweek and FIFA fans will carry on earning tokens during that promotion.
FIFA fans still hope Summer Heat makes a return and it's likely FUTTIES will return at some point. Whether or not either promotion comes next remains to be seen, but it will still be an exciting summer for those still playing FIFA 22.