When Does FIFA 22 TOTY Voting End?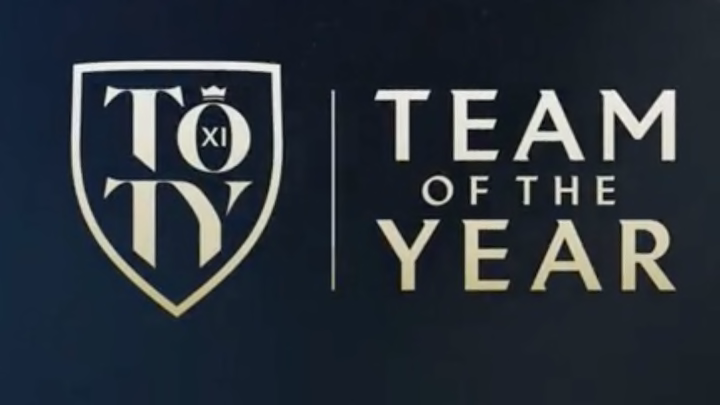 TOTY Voting began on Monday, Jan. 10 / Photo Courtesy of EA Sports
Voting for the FIFA 22 TOTY officially went live on Monday, Jan. 10 on the EA Sports official FIFA website. There are over 80 nominees to choose from, however, only the best 11 can be chosen.
With TOTY expected to start next week, here's when the TOTY voting will officially close.
When Does FIFA 22 TOTY Voting End?
According to EA Sports, you cast your vote for the Ultimate Team of the Year Players between Jan. 10 at 11:00 a.m EST and Jan. 17, 2022 at 2:59 a.m EST. You can vote an unlimited amount of times for you want to make it into the TOTY next week, so chime in your favorite players as many times as you want before the cut-off time.
Team of the Year celebrates the best performing players from the past year with the biggest and best singular upgrades. They are the most sought-after items in the game for players, with users choosing to save numerous packs or spending thousands of FIFA Points, hoping to get one while they're available. EA Sports has made recent improvements to the promotion to give players more items to pack outside of the prestigious team.
There are plenty of options for the defenders, midfielders, and attack for you to choose from, from all of Europe's top five leagues. Let us know who you plan on voting for before next Monday.