When Does FIFA 23 Shapeshifters Team 2 Leave Packs?
Will there be a FIFA 23 Shapeshifters Team 3 squad? What's the next FIFA Ultimate Team promotion?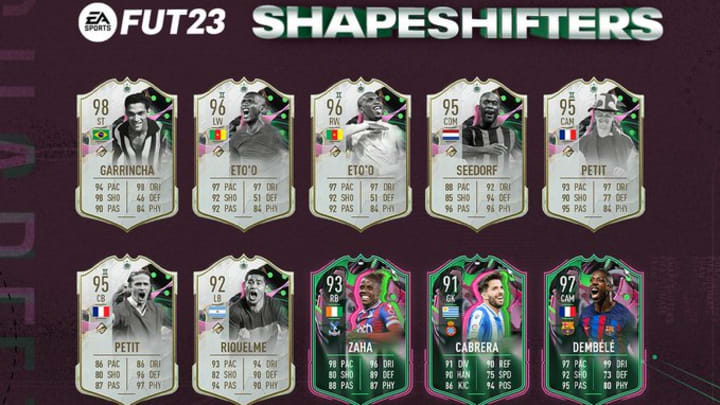 EA Sports
FIFA 23 Shapeshifters Team 2 is leaving packs this Friday, but will there be a third promotional squad released in packs?
Shapeshifters is the first promotion of FIFA 23's Ultimate Team summer period. The promotion takes players out of their normal positions and gives them special statistical upgrades to reflect those new positions. A highlight of the promotion has been taking goalkeepers like Petr Cech, Manuel Neuer and Emiliano Martinez out of goal and into different areas of the pitch. That being said, the promotional squad is set to leave packs Friday, June 30 at 1 p.m. ET.
When Does FIFA 23 Shapeshifters Team 2 Leave Packs?
As of writing, no leaks have been revealed regarding FUTTIES, Best Of, or a third Shapeshifters squad. That could change throughout the week, but as of now there's no information regarding new content.
FUTTIES is all but guaranteed to arrive at some point this summer considering FUT history, but a third Shapeshifters squad isn't out of the realm of possibility. Especially considering the potential with Shapeshifter Icons.
Keep an eye on reputable community leakers like FutSheriff throughout the week to see if new Shapeshifters cards are coming, or if FUTTIES is on the horizon. Or, what would really surprise and excite the community, is the return of Summer Heat. Though, that remains unlikely.