When Does Overwatch 2 Battle For Olympus End?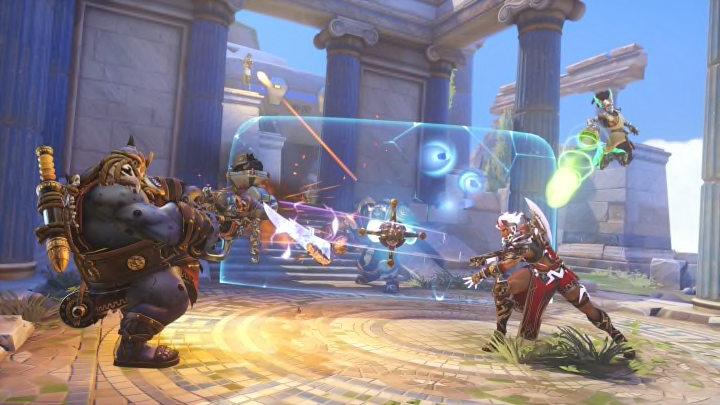 Overwatch 2's Battle for Olympus event is in full swing. / Blizzard
Overwatch 2 players are in the midst of Season 2, and a new Battle for Olympus event that went live Jan. 5. Seasonal events can't last forever, however, so here's the schedule of the Greek mythology-inspired free-for-all.
The Battle for Olympus event is brand new to Overwatch 2, and has never been done before in previous seasons of Overwatch 2 or its predecessor. The event began on Jan. 5 and brought with it a new limited-time game mode as well as new cosmetics such as skins, voice lines and player titles.
The main attraction is the Battle for Olympus free-for-all, which powered up a selection of heroes with divine ultimate abilities and put them head-to-head in epic deathmatches. Playing the new event also involves completing special challenges with their own rewards, while others must be purchased in the game's store.
When Does Overwatch 2 Battle For Olympus End?
Another feature of the event is that the hero who gets the most eliminations during the event will be immortalized as a marble statue in the Ilios Ruins map, so players who are mains of heroes featured in the event can memorialize their participation and support their favorites. The contenders are:
Ramattra
Junker Queen
Reinhardt
Roadhog
Pharah
Widowmaker
Lucio
The event is set to end on Thursday, Jan. 19. Though the event is not running for very long, it is possible Blizzard will decide to re-run the event during future seasons of the game, giving players who liked it or missed out on it the first time the opportunity to try it.
While the Battle for Olympus event is an exciting addition to the game, it is, unfortunately, a part of seasonal content and is thus not yet permanently available to Overwatch 2 players.