When Does Overwatch Anniversary Remix Vol. 2 Begin?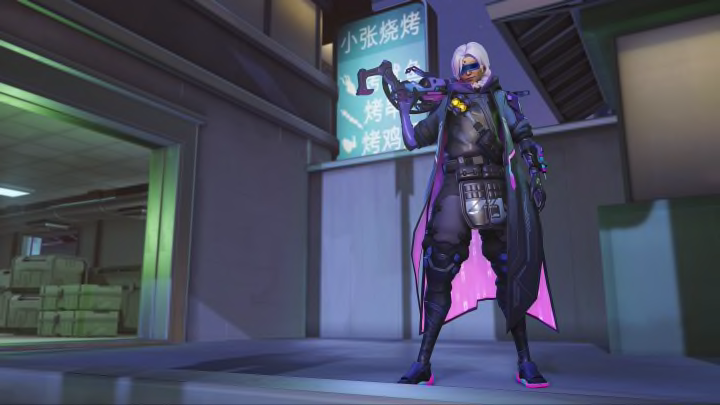 Players will hopefully have the opportunity to grab old anniversary skins such as 2021's "Cybermedic" skin for Ana / Courtesy of Activision Blizzard
With the first annual Overwatch Anniversary Remix kicking off on April 5, many fans are excited for the new releases, from old skins to new Brawl game modes.
While the series has sparked some ire with content that some fans have described as "lazy," others are looking forward to collecting some of the older skins they may have missed when the game was at its peak.
While Volume 1 is confirmed to run from April 5-26, Vol. 2 is hazy, and lacks any concrete details. There are, however, a few things we can pick up on, regarding the date and some of the other features.
When Does Overwatch Anniversary Remix Vol. 2 Begin?
It stands to reason that Vol. 2 will launch immediately afterwards, and go on presumably for another three weeks.
The mode will also unlock a few new remixed skins for the weekly challenges. This also means that six new legendary white skins will be cycled into the mix, replacing the previous skins from Vol. 1.
Not much else is known about the next event, but regardless, the first remix is sure to be exciting and nostalgia inspiring, and any issues with Vol. 1 can most assuredly be fixed with Vol. 2.