Overwatch
When Does Overwatch Summer Games 2021 End?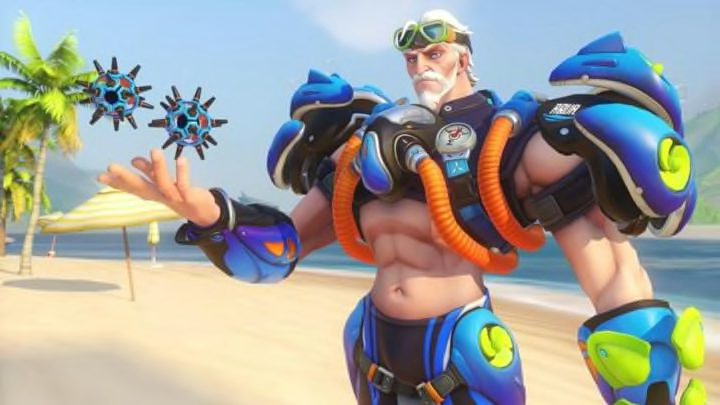 Scuba Sigma released with the 2021 Summer Games event / Photo by Blizzard Entertainment
Thinking about getting the last few games in before the Overwatch Summer Games 2021 event ends? Here's how long you have to wait until the event closes. 
Players have had since July 20 to collect eight brand new skins. Skins from past Summer Games events are also purchasable from the store as well.
There are also weekly challenges in which players could participate, giving them the chance to earn various player icons, sprays, and skins. The skins included Ocean King Winston which could be acquired in Week 1, Sunset Pharah which would be acquired in Week 2 and Nihon Hanzo which could be acquired in Week 3.
When Does Overwatch Summer Games 2021 End?
From all of the skins, the most the made a splash these Summer Games were four in particular: Poolside Ashe, Mermaid Symmetra, Sprinkles Mei and Scuba Sigma.
As for when this year's Overwatch Summer Games event will end, Blizzard Entertainment haven't specified what time of the day. The event is set to go through until Aug. 10. Overwatch events typically end at 5 p.m. PST.
With two weeks left to go in the event, players still have ample amount of time to collect the skins and cosmetics they want.