When Does the Lost Ark Closed Beta Start?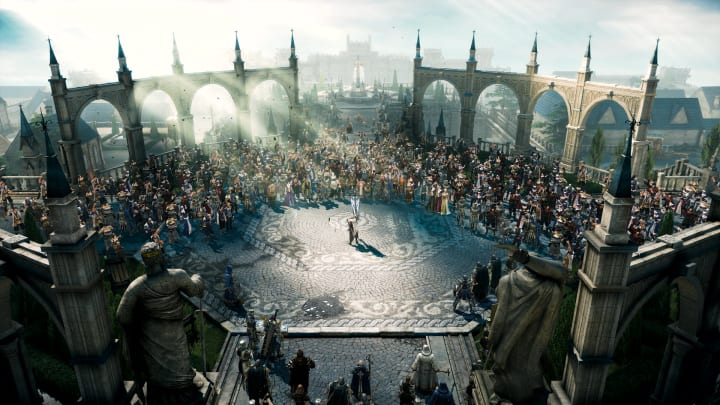 Lost Ark, Smilegate RPG and Amazon Games' upcoming MMOARPG, is set to release in the European and North American regions in early 2022. / Photo courtesy of Smilegate
When does the Lost Ark Closed Beta start?
Originally released on Korean servers in 2018, MMOARPG fans in North America, Europe, Latin America, and New Zealand who weren't able to participate in the Lost Ark Closed Technical Alpha Test won't have to wait much longer for the opportunity to finally try out the free-to-play game. Here's the breakdown of when the Lost Ark Closed Beta will begin.
When Does the Lost Ark Closed Beta Start?
Back in September, developer Smilegate RPG and publisher Amazon Games announced that the release date of Lost Ark would be delayed to early 2022, but also that its Closed Beta test would be conducted this fall.
That time has now arrived as the closed beta for Lost Ark is now live beginning today, Nov. 4, and runs for one full week until next Thursday, Nov. 11.
Those looking for a chance to play the game before its official launch in early 2022 on PC (via Steam) can sign up now at playlostark.com, or receive a closed beta key via Twitch Drops.
Players who purchase a Founder's Pack can get also get direct access to the Closed Beta test.
The are four editions of the Lost Ark Founder's Pack up for sale:
Bronze ($14.99)
Silver ($24.99)
Gold ($49.99)
Platinum ($99.99)
The Lost Ark Closed Beta reportedly aims to give western players the opportunity to check out the new Martial Artist Striker class, a variety of dungeons and raids to battle and loot through, new islands to explore while sailing, as well as bevy of other updates, including a new skin tone, new hair options and more.
From the Berserker and Bard to the Sorceress, players can choose from 15 hero classes that each come with their own set of weapons, abilities and more. The game is centered around the search for the coveted Lost Ark throughout the land of Arkesia, a realm overrun by demonic forces.
Lost Ark's Tripod System allows players to engage in fast-paced ARPG combat with a colossal variety of class masteries that adapt and evolve as they make skill choices. To level a character, players will take a base skill and improve it by selecting upgrades that change its appearance and function. The more players invest into leveling a skill, the deeper into the Tripod System they can go, obtaining bigger and stronger upgrades.
For competitive players, PvP modes offer all new ways to test their mettle against other Lost Ark players. Closed-arena Duels are the venue for players or three-person teams to go head-to-head, while Open World PvP challenges players to battle for control of individual islands. Guardian Raids are limited-time events for players to go head-to-head with elite bosses.
Players can also build a settlement on their own personal island, where they are said to be able to craft décor and landscape, and invite up to 50 guests and friendly NPCs.